What Is A Nominee Director: An Overview
---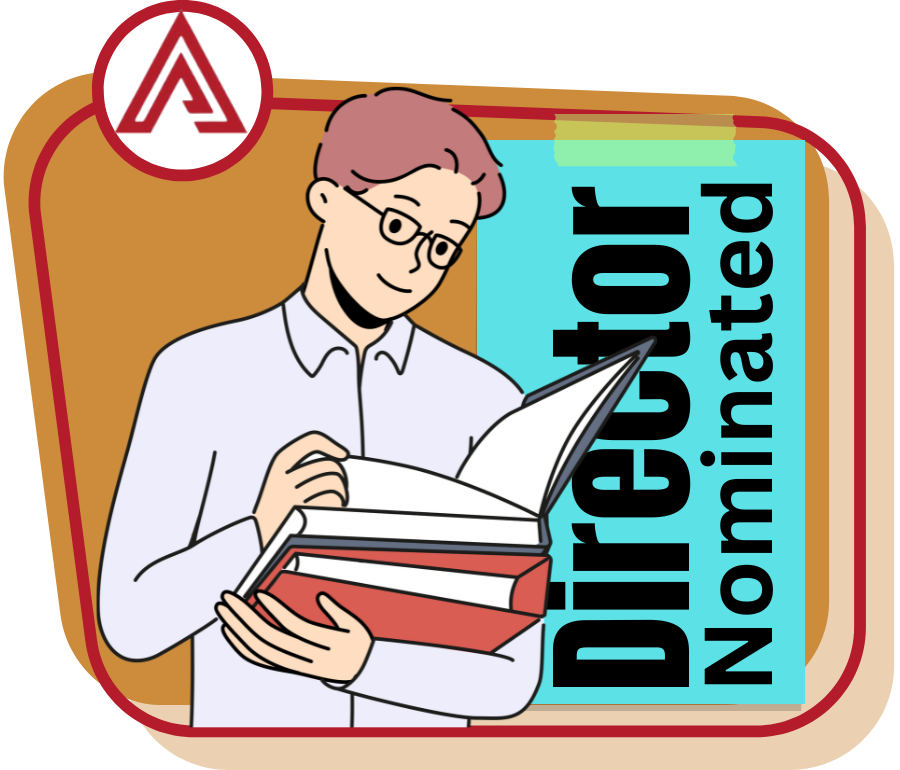 What is a Singapore Nominee Director?
To set up a company in Singapore, it is mandatory for the company to have a resident director appointed to its board. A resident director refers to an individual who resides in Singapore, possesses a local residential address, and can be a Singapore Citizen, Permanent Resident, or Employment Pass (EP) Holder.
However, foreign companies that wish to set up a business in Singapore may have yet to have immediate access to a resident director. In such cases, these foreign companies can opt for a Nominee Director to fulfil the requirement of a resident director.
Who can be a Nominee Director?
Nominee directors are engaged in Singapore to fulfil the legal requirements for company incorporation, which mandate the appointment of at least one director who is a resident of Singapore.
To qualify as a Nominee Director, the individual must be a Singaporean citizen, Permanent Resident, or hold an Employment Pass, have a permanent address in Singapore, and be over 18 years old. However, under the Singapore Companies Act, certain individuals are not eligible to serve as nominee directors. These include undischarged bankrupts, individuals convicted of fraud or dishonesty offences with a prison term of more than three months, those convicted of three or more ACRA filing offences, individuals who were involved with three or more companies that were struck off by ACRA within five years, individuals who are disqualified from winding up companies on the grounds of national security or interest, individuals who are disqualified as directors of insolvent companies, and individuals who have failed to submit returns.
How to Appoint a Nominee Director?
To establish a nominee structure for your company in Singapore, it is important to have a written agreement signed by the Nominee Director. This document should outline that the Nominee Director is only authorised to act upon your instructions. To ensure that both parties are protected, it is crucial to have a formal agreement rather than an informal (or verbal one) based on trust.
A written agreement clearly establishes the expectations of the Nominee Director and what they are and are not permitted to do. It also provides a basis to establish a breach in case the Nominee Director fails to fulfil their duties to your company. This enables you to hold the Nominee Director liable for any damages incurred by your company.
The Nominee Director agreement should cover the terms of the arrangement, the Nominee Director's powers and obligations, and specify that they do not have any management or operational role in the company unless otherwise stated. Additionally, it should outline that the Nominee Director cannot give any personal guarantees or make business decisions unless instructed to do so. The agreement should also specify the preferred method of dispute resolution and any other specific duties the Nominee Director will undertake.
If you are getting a Nominee Director through a corporate service provider in Singapore, they may provide the agreement as well. However, it is also recommended that you review the agreement before signing it to ensure it meets your company's needs.
Why do you need to engage Nominee Director service?
Engaging a Nominee Director without the help of a reliable corporate service provider in Singapore like APacTrust comes with considerable risks. One of these risks is that a Nominee Director could influence the powers of another director to take control of the company's shares or even the entire business. To prevent this from happening, you must specify the boundaries of their influence and authority within the company as a nominee director in your written agreement.
Remember that the primary responsibility of a Nominee Director is to ensure that your business satisfies statutory requirements during incorporation and year-end filing procedures.
Related Article:  What Are The Top 5 Things to Consider When Registering a Company in Singapore?
Can the Nominee Director be a Shareholder of the Singapore company?
Nominee Director, as the name suggests, have minimal involvement and concern for the companies they work for. They typically do not own any shares in the company, which is especially true if they are appointed by a corporate service provider. By not holding any shares, the Nominee Director(s) can avoid potential conflicts of interest or complications that may arise. This is because they would not have the power to act against the company's interests by exercising their shareholder rights. In Singapore, foreigners can hold all the shares in a locally incorporated company, so there is no need for a resident Nominee Director to hold any shares.
Can the Nominee Director in Singapore resign from the Company?
A Nominee Director in Singapore has the option to step down from their position in a company by submitting a resignation letter. It's typical for an unsigned resignation letter to be prepared in advance and then signed by the Nominee Director when needed.
Creating a resignation letter ahead of time can enable the company to remove the Nominee Director when it's deemed appropriate to relieve them of their duties. This approach can be beneficial in safeguarding the company against future losses and potential claims from the Nominee Director if they cause harm to the company or fail to fulfil their responsibilities.
Nevertheless, if the Nominee Director resigns or leaves the company without any resident director(s), a replacement director who is an ordinary resident in Singapore must be appointed quickly before the Nominee Director can step down.
Is it necessary or mandatory to have a Nominee Director?
When setting up a company in Singapore, foreign entrepreneurs are not allowed to have Singapore citizens, Permanent Residents, or EP holders as part of their management team. However, an option is available through corporate service providers like APacTrust, which offers nominee directors as a (legal) corporate service under the Companies Act in Singapore. A Nominee Director is a non-executive role that is used mainly to comply with legal and regulatory requirements in Singapore. They do not actively partake in business operations and are sometimes referred to as Inactive or Sleeping Directors. Despite their non-executive status, a Nominee Director still has a role in ensuring that the company complies with Singapore's laws.
Related Article: Is It Compulsory To Have A Corporate Secretary In Singapore?
When do you require a Nominee Director?
If you are a non-Singaporean (or foreigner) looking to register a company in Singapore, complying with the regulation of having at least one resident director on the board of directors could prove challenging. In such a situation, you might consider appointing a Nominee Director for the following reasons:
1.  Incorporating a company in Singapore while residing overseas
A lot of foreigners who want to set up a company in Singapore may not have any connections with the locals who are willing to serve as directors in their businesses. If you don't want to move to Singapore permanently, one option is to become a Singapore resident to meet the regulatory requirements, but this would entail relocating and establishing a permanent home there. To avoid this, you might want to fulfil the residency criteria by hiring someone to serve as a nominee director instead.
2.  Concerns about taxes and privacy in Singapore
Even if you are a Singapore resident, you may not want your name to appear on the public register as a director due to privacy or tax-related reasons. Having your name listed on the public register could result in business-sensitive concerns or confidentiality issues.  Similarly, if you are an overseas business owner planning to establish a business in Singapore, keeping your name off the public registry could help reduce tax obligations.
In case you're unable or unwilling to serve as a local resident director for your company for some reason, you would need to comply with the requirement through alternative means, such as getting a nominee director through a corporate services provider.
3.  Not meeting the requirement of having at least one local director in Singapore
It is crucial to follow the regulation of having at least one director who resides locally in Singapore, whether by appointing a Nominee Director or by other means; failing to comply can have significant implications. If a company does not have a local resident director for more than six months, certain members of the company may face consequences. Members who are aware and continue to conduct business during this period will be accountable for all the debts incurred by the company during that time and may also face legal action.
Related Article: Why Do Foreigners Choose To Register A Company In Singapore?
Conclusion
It is a common practice for foreign business owners to appoint a Nominee Director in Singapore to comply with the company incorporation requirements. However, it is important to understand the purpose of such an appointment and the associated risks with the nominee director's role. It is important to have well-written documents to record the Nominee Director arrangement to ensure full clarity and avoid disputes.
To facilitate the process of engaging a Nominee Director and address any concerns, it is advisable to consult with an experienced corporate service provider like APacTrust. We are one of the best one-stop shop corporate service providers in Singapore that offer Nominee Director services as part of their incorporation package; you won't have to look for another separate provider. We can guide you through the entire incorporation process and provide our Nominee Director services if required.
Contact us today to get a free quote.