APacTrust is a dynamic and forward-looking corporate services provider who provides a full range of corporate secretarial, accounting and tax services for our local and international clients.   We have more than 20 years of experience and have set up more than 1000 Singapore and offshore companies for businesses, investors and entrepreneurs alike.
Our business is expanding and we are currently looking for interested candidate(s) to fill the following position :
CORPORATE SECRETARIAL ASSOCIATE (Filled)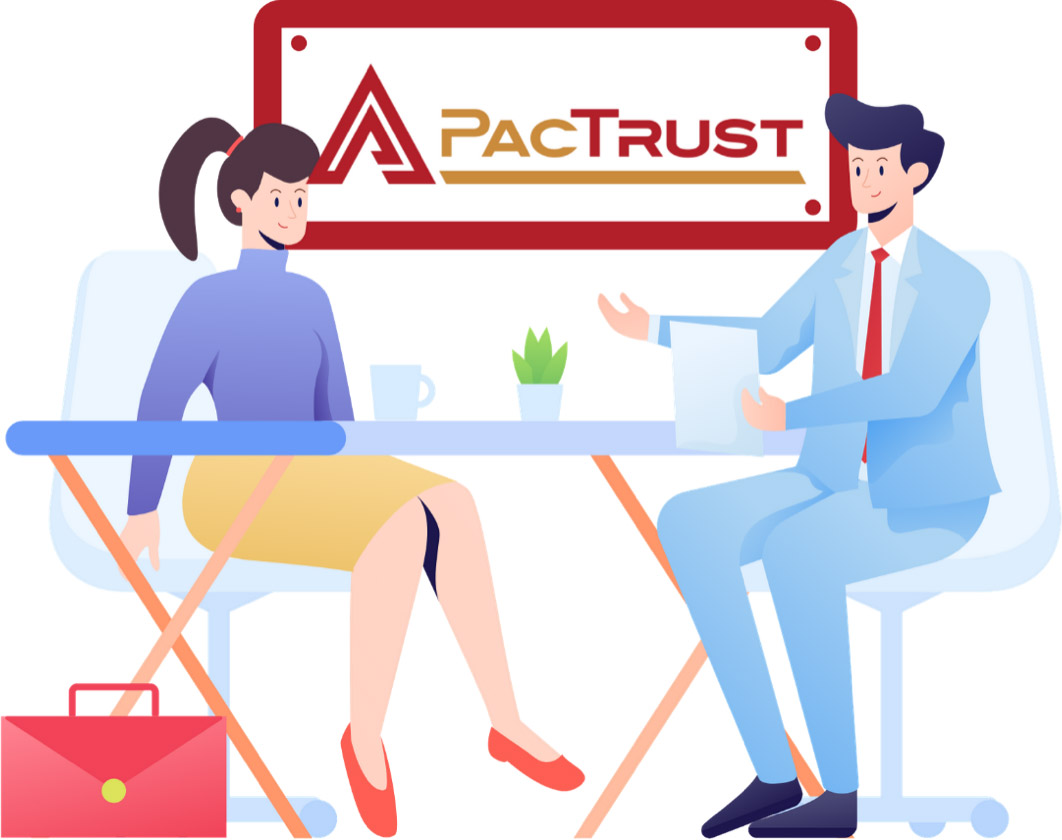 Job Descriptions
Assist with a portfolio of local & international clients
Provide a full spectrum of corporate secretarial services
Maintain statutory registers and records
Maintain proper filing, due compliance with ACRA
Requirements
Minimum diploma or "A" Level or equivalent
No experience required. Training will be provided
Have a good command of English and be able to write and converse well
Have a positive working attitude, enjoys working with people and is neat, meticulous with good organisation skills
Ability to work under pressure
Currently pursuing ISCA certification will be given priority
(Closing Date 31 July 2021)
To apply for this opportunity, please send your resume along with your cover letter to hr@apactrust.com and quote the job position for our reference.
APacTrust Consulting Group
10 Anson Road,
#03-05 International Plaza,
Singapore 079903
T 6323 3956
F 6323 3959
E info@apactrust.com
Please feel free to contact our team with any questions you may have.  We will address all of your questions, from the difference between bookkeeping and accounting to  ironing out your incorporation matters.  Our team of professionals is ready to help you. 
To serve you better, let us know your needs by filling up the online form about your business needs. With the information provided , we will be able to route your request to the right person to assist you.