Singapore, A Global Hub For Technology And Innovation
---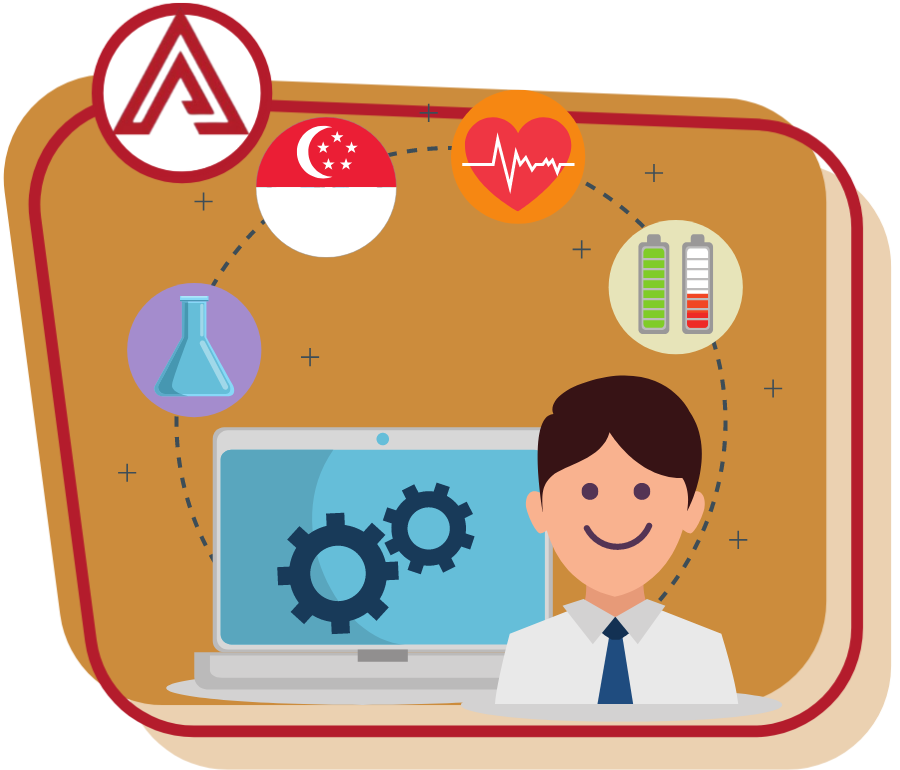 Singapore As A Global Hub
How Singapore is Shaping the Future for technology companies
With the explosive growth in technology, it is evident that we've fully entered the digital era.  Technology plays a critical role in business today and the Singapore government has recognised the importance of technology, making bold strides to transform the country into one that is welcoming towards any tech company, regardless if it is a multinational corporation, small and medium-sized enterprise (SME), or start-up.
Substantial grants for tech businesses in Singapore
There are many grants available for tech companies to accelerate their development and fund their operations. If you plan on starting a new company in Singapore or if you are already running a Singapore-registered start-up, below are some grants you may be able to tap on.
To increase the chances of your success, contact a business incorporation service firm in Singapore to help with your application for the grants.
The myriad of technological resources in Singapore
Under the Smart Nation initiative to make the country more technology-friendly, individuals in Singapore are encouraged to increase their digital literacy. Anyone can learn coding, video conferencing, and the latest digital trends taught by technology professionals on a free online channel.
Vibrant and thriving technology ecosystem in Singapore
The leading tech companies FAANG— Facebook, Apple, Amazon, Netflix, and Google have bases in Singapore. The country is also housing many Asia-Pacific headquarters of unicorn companies like Sea, Grab, and ByteDance, the latter of which was prompted to move to Singapore due to the United States-China trade war.
Read: Why Singapore Is A Good Alternative To Hong Kong For Doing Business
With the clustering of these leading tech companies in Singapore, start-ups, newly incorporated businesses, and companies can draw on cutting-edge research as well as connect with thought leaders in their respective industries. Singapore's ecosystem of open innovation will enable old and new businesses alike to thrive in a digital economy.
Singapore has always been at the forefront of preparing for the digital future. Opening in 2024, the Punggol Digital District (PDD) brings together a business park, university, and community facilities, fostering strong connections between industries and academics. Four global companies in the fields of cybersecurity, blockchain, robotics, and smart living solutions have already confirmed plans to set up their bases in PDD.
Conducive testbeds for innovation as well as investment in Singapore
To maintain trust and transparency in the system, financial products and services are heavily regulated by the Monetary Authority of Singapore. However, the Singapore government is taking a sandbox approach to allow innovators, universities, and companies to come together to create and trial new products and services.
Acting as a conducive testbed environment, the MAS FinTech regulatory sandbox cushions companies against failures in an environment that thrives on experimentation. Financial institutions and FinTech players are allowed to try their financial products and services for a limited time, without needing to comply with some of the usual regulatory requirements.
This is a great way to test their business model and find out if the technology is able to deliver the expected results. If the company succeeds, the sandbox company can apply for a licence with MAS to continue running its business.
Trusted hub with strong Intellectual Property (IP) protection laws in Singapore
In this global knowledge-based economy, Intellectual Property (IP) is increasingly a driver of business performance and economic growth. IP protects an idea or invention, which enables businesses to remain competitive. Singapore is positioning itself as a global IP hub in Asia, with a slew of programmes to accelerate the patenting process to match up to the demands for IP rights worldwide.
Incorporate your tech company in Singapore with ApacTrust Consulting Group
With access to grants, resources, testbeds, and IP protection laws, Singapore is also the hub to incorporate your tech company and establish a presence in Asia.  Need extra help with your business incorporation in Singapore? We have set up over 1,000 Singapore and off-shore companies for businesses, investors, and entrepreneurs locally and internationally. Contact us today to find out more about our company incorporation services.