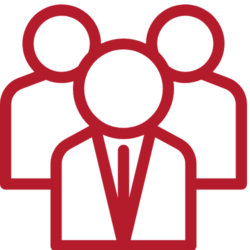 About Singapore Corporate
Service Providers and APacTrust
---
Corporate service providers in Singapore play a very significant 'behind the scenes' role in the operations of a business, and they assist all sizes of companies from small start-ups to larger multinationals.  However, more often than not, business owners usually make hasty decisions on choosing a corporate service provider based on price rather than quality, almost as if it were a box-ticking exercise.   At APacTrust, we saw how failing to recognize the value of a corporate service provider and focusing solely on fees alone can lead to future issues for business owners.
Selecting a corporate service provider
To begin, consider the type of qualified team the service provider has and the professional advisory they can provide.   For example, a reputable corporate service provider should be able to offer advice not only on incorporation matters but also on accounting, tax filing and share structuring as well.
Obligation a corporate service provider
Every good corporate service provider should have the obligation to do a health check for their new clients to  ensure that their corporate documents are in order, well prepared, accurately recorded, properly filed, etc.  This is to confirm that the clients they are servicing are fully compliant with no outstanding issues that will lead to penalties.
Integrity of a corporate service provider
To engage a reliable corporate service provider, you must choose a reputable and trustworthy agent to handle your stuff.   Negligence and poor service may lead to compliance issues.  In extreme cases, business owners as clients may be exposed to heavy fines and imprisonment too.  Therefore, it is advisable to be selective
when choosing a corporate service provider and of course, engage those reputable ones with at least of 2 decades of experience and above.
Why Choose APacTrust as your corporate service provider?
We are an ACRA Registered Filing Agent and one of the top corporate service providers in Singapore with over 20 years of combined experience and expertise.   APacTrust provides professional outsourcing bookkeeping and accounting services, corporate secretarial services, company incorporation services, offshore incorporation services, and work visa services.  Supported by a local team of qualified & experienced professionals who are chartered accountants, secretaries and accredited tax advisors to assist start-ups as well as SME (Small and medium-sized enterprises).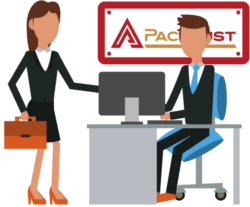 Our Vision

To build a reputation for growing SMEs (Small and Medium-sized Enterprises) by adhering to a high standard of professional accounting standards and providing dedicated corporate services to our clients.

Our Mission

To offer our clients peace of mind by providing comprehensive accounting and corporate services while they concentrate on growing their business.

Our Culture

Commitment, Reliability, Entrepreneurial, Efficiency, and Compassion are values that we hold dear at ApacTrust.  We take pride in being an equal opportunity employer and in the diversity of our workforce. We also embrace inclusion and beyond, we work hard to foster a culture that values and supports our employees, stakeholders, and clients.

We Take Your Burden,
You Keep The Plate

Too much on your plate to bring your company to the next level?

Allow us to offload that burden from your shoulders so that you can focus more on your business.