Why Do Foreigners Choose To Register A Company In Singapore?
---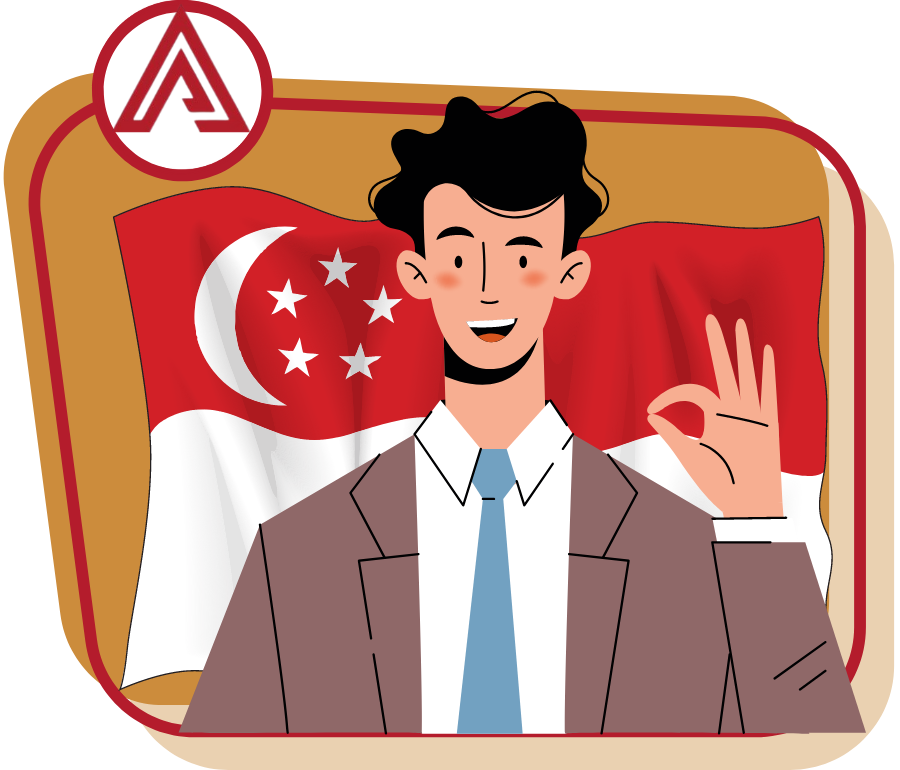 Why Singapore is the preferred place
to incorporate a business?
Singapore, the third smallest country in Asia, located at the southern edge of the Malay Peninsula, has seen the nation's quick industrialization over the three decades between the 1960s and 1990s.  It has maintained an incredibly high development rate, earning the title of one of Asia's Four Little Dragons.  More recently, Singapore also came in second place out of 190 economies in the ease of doing business in the World Bank's Report.
How countries are ranked is based on the amount of paperwork required to incorporate a company, the administrative load of the tax system, how the regulatory environment is conducive to business operation, and the protection of property rights as well.
Singapore is the Bridge to South East Asia
Blessed with a prime location in Southeast Asia, Singapore is known as a top global logistic hub for many reasons, partly due to its award-winning Changi Airport which handles about 7,400 flights each week, or one every 80 seconds. Having Singapore as a base is also well preferred by business owners as it is easy to travel to several important emerging markets in South East Asia.
Singapore as a whole also benefits from its well-earned trustworthy global reputation, which is a good reason why overseas investors, clients, and suppliers are attracted to setting up companies and headquarters in Singapore to create more business alliances and growth.
Suggested Reading: Is Singapore Still A Global Hub For Technology?
Business-friendly policies in Singapore
Along with the large inflow of venture capital in recent years, Singapore has also introduced a slew of business-friendly and pro-innovation initiatives in an effort to attract more startups from overseas to incorporate their companies here. These policies include various grant schemes, tax breaks, and other support assistance. In addition to that, the government will help to defray the cost of hiring new employees for some specific sectors too.
Development of Singapore's human capital
Owing to the fact that Singapore has no natural resources but human resources, the city-state has always put its education system at a high level of priority for its population.  Over the years, the results of this effort speak for themselves and are visible enough for the world to see its merit. The nation has one of the best educational systems in the world and its students have regularly scored among the top when it comes to international academic competitions. As a result, Singapore has always been recognized to produce a workforce of knowledgeable, competent, and qualified professionals available to MNCs (Multinational Corporations) and overseas companies who wish to set up their base here.
Ease of setting up a company in Singapore
Singapore is also known as one of the easiest places in the world to register a company or start a business here.  It takes about 15 minutes to register a company online and roughly 1.5 days to incorporate a business in Singapore (if there are no other extra checks required from the government authorities). Qualifying start-ups and existing companies can also tap into various grants and funding schemes to defray some of their business costs.
Suggested Reading: Is It Easy For Foreigners To Start A Company In Singapore? 
Suggested Reading: How To Register Your Existing Foreign Business in Singapore
Singapore's attractive tax benefits
Singapore has one of the world's most simple tax systems and it uses a territory-based tax regime. That is to say, no taxes are levied on income generated from abroad and businesses are only subject to taxation on revenue made within the city-state.
Additionally, the government of Singapore has a Double Tax Agreement in place with more than 96 nations, so as to avoid or minimize double taxation of the same income by the two countries.
Suggested Reading: Singapore and Indonesia Double Tax Agreement
In Singapore, there is also no capital gain taxation, for business owners or shareholders, they receive dividends, tax-free. As for chargeable income, the corporate tax rate is 17%. However, for qualified newly start-up companies, in the first three years, the effective tax rate for chargeable profit (income) of S$200,000 is only 6.22%
Related Content: Singapore Tax Services
Singapore anti-corruption stance
Singapore is considered to have the least corruption in the world and ranked 4th out of 180 countries by Transparency International in 2022. The Singapore Corrupt Practices Investigation Bureau (CPIB), is a government organization in Singapore that looks into and prosecutes corruption in the public and private sectors.  In this way, this is to ensure that all companies incorporated in Singapore will either thrive or flop based on their own merits and not as a result of bribery or through any means of dishonest "connections".
Singapore is the financial hub of Asia
Not only is Singapore known to be one of the major global financial centers, but also the leading financial hub in the region. The nation has the ninth-best foreign reserve in the entire world. Singapore also earned third place as the financial center in the world in terms of competitiveness, according to the Global Financial Centres Index (GFCI), which was published in September 2022.
As of 2022, there are 111 commercial banks, 49 merchant banks, and 45 other banks with offices in Singapore 2022 to facilitate trade, corporate finance, and the building of infrastructure.  A wide range of services and products, including banking, foreign exchange, bonds, shares, derivatives, asset management, and insurance, are offered by its strong and stable banking sector.  This is one big attractive point that investors and entrepreneurs from around the world regard Singapore to be one of the most appealing markets to invest in and set up their companies here respectively.
Conclusion
For more than a decade, Singapore has become Asia's hub for business owners and entrepreneurs.  The presence of reliable infrastructure, the simplicity of conducting business, and technological adoption are the reasons why foreign investments, companies, and headquarters are set up here.  At APacTrust we offer a wide range of corporate support services to assist startups and existing businesses in Singapore.  We provide company setup, accounting, taxation, corporate secretarial, offshore incorporation, and business support. With our expertise in this field and a proven track record, you can fully rely on us to get things done efficiently.  Give us a call today and get a free quote.