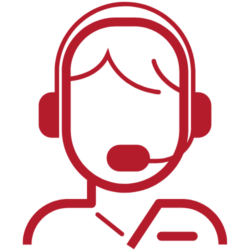 Singapore Business Support Services
---
APacTrust Consulting is hailed as one of the dedicated one-stop Singapore corporate service providers, offering end-to-end Business Support Services to both foreign and local businesses in the region.  Every year, we incorporate many Singapore companies and provide ongoing company administration services to such organizations.  We optimize your business potential through a combination of one-stop solutions and customized services, which is the most significant aspect of our Singapore Business Support Services.
As a full-service corporate service provider, we've seen a lot of clients struggle with the process of creating their bank accounts and sorting out various logistic matters. Hence, we figured out the key formula to get this done properly in Singapore after hearing multiple cases from our clients.
The whole range of Singapore Business Support Services provided by APacTrust is listed below :
Opening of Bank Account

We help clients in setting up bank accounts in Singapore with our own formulas by :

Recommending the right corporate bank with reference to your business.
Providing various banking options available in Singapore.
Facilitating account-opening arrangements and paperwork.
Simplifying processes to minimize preparation hiccups.

Mail Forwarding

We provide a business correspondence address to receive letters and will redirect them to the designated recipient/location by :

Allowing your Home Office and home-based business address to stay private.
Giving you plenty of time to inform your clients and business partners of your change in address.
Enabling you to temporarily have an address in Singapore before setting up your business here or migrating it from overseas.

Designated Fax Number

Fax machines were previously at the cutting edge of communication technology and are still widely used in many places even to this day. We can provide you with a dedicated fax number along with these benefits :

Round-the-clock reception of faxes from Singapore as well as overseas.
Designated fax numbers can be used on name cards, letterheads, websites, forms, and other business materials.
Free incoming faxes and forwarding of faxes in PDF format to designated email accounts.

Call Answering and Reception Service

If your company requires an operational business telephone line with a Singapore telephone number along with a professional receptionist, then you would not want to miss out on our service.

A dedicated person that looks after answering and forwarding your calls promptly and professionally.
Incoming calls are answered using your company name or according to your instructions.
Assist in handling incoming calls on your company's behalf during working hours and providing reception services for your business without hiring a full-time staff.

Office Space

We offer private office space with necessary amenities that give you an established base for your in Singapore.  In addition, our (optional) in-house team will support your operation, thus allowing you to focus on your business priorities here.

Allowing you to have enough time to relocate to another place that best suits your business.
No big down payments for you especially when you are starting up your businesses for the initial years.
Save cost on your renovation and buying/maintaining of office equipment.
Avoid unnecessary mortgage loans when renting a small office space that seems more affordable for you to manage your finances more appropriately.

Apart from Business Support Services, we provide and deliver all-inclusive, customized business solutions with a strong emphasis on thoroughness, efficiency, and accuracy.  Our depth of knowledge, expertise, and experience will provide great assistance to your company's growth and success.  Talk to us today to find out more.