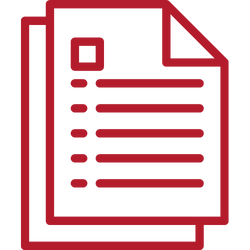 Singapore Company Registration
Singapore is one of the most well-known places to do business and the steps to incorporating or registering a company are pretty straightforward and transparent. Apart from that, the government also assists and supports startups in their early stages with incentives and tax exemptions.  Getting a registered filing agent to register a company in Singapore is much preferred as it is beneficial to both local and foreign entrepreneurs. This is more so for overseas business owners who are unfamiliar with the regulatory system and wish to start a business in Singapore.
Having that said, many foreigners may find it challenging to register a new company in Singapore on their own, but the good news is all this could be resolved by engaging a reputable corporate service provider who can make the entire process much easier.
These qualified professionals can guide and provide effective incorporation options for foreign entrepreneurs, thus saving them a lot of time and money.
Why Incorporate or Register a Company in Singapore?
Singapore is one of the world's leading business hubs, known for its supportive business environment, political stability, and transparent legal system. It's no wonder that many entrepreneurs choose to register their companies in Singapore. In this blog post, we'll explore why people choose to register a company in Singapore.
1.  Favourable Tax System
One of the primary reasons why people choose to register a company in Singapore is because of its favourable tax system. Singapore has a progressive tax system, with a maximum corporate tax rate of 17%, which is significantly lower than many other countries. Moreover, Singapore offers tax incentives and exemptions to encourage foreign investment and entrepreneurship. For example, new start-up companies may enjoy tax exemptions on their first three years of taxable income.
2.  Easy Company Registration Process
Singapore has one of the simplest and fastest company registration processes globally. The Singapore government has made it easy for entrepreneurs to register their businesses online through a streamlined registration system. The entire registration process can take as little as one day, and entrepreneurs can do it themselves or hire a corporate services provider to assist them.
3.  Access To Funding and Investment
Singapore is a global financial centre, with many banks and financial institutions providing a range of financing and investment options for businesses. The Singapore government also offers various grants, loans, and funding schemes to support entrepreneurship and innovation. These funding options make it easier for start-ups and small businesses to secure the capital they need to grow and expand.
4.  Strategic Location
Due to Singapore's favourable and strategic position in Southeast Asia, it provides an excellent portal of entry for companies wishing to grow there regionally. With a well-connected transportation network and a modern infrastructure, Singapore is a hub for trade and commerce. Businesses can easily access the emerging markets of Southeast Asia and beyond from Singapore.
5.  Supportive Business Environment
Singapore has a business-friendly environment, with low corruption and an efficient legal system. In order to stimulate and promote business growth, the government has adopted a number of effective policies and initiatives that boost entrepreneurship and innovation. Additionally, Singapore has a skilled and educated workforce, making it an attractive location for businesses that require skilled professionals.
Who can Register a Company in Singapore?
Anyone who is 18 years old or above can register a company in Singapore with relative ease if they satisfy the required criteria.
However, foreign entrepreneurs who are interested in incorporating a business in Singapore must engage a registered corporate service provider in order to stay in compliance with Accounting and Corporating Regulatory Authority (ACRA).
ACRA is a regulator of financial and public accounting and also governs the registration of Singapore companies to ensure they adhere to all of its compliance requirements.
blockbackground
Looking for a reliable corporate service provider that will give you a peace of mind?
Basic Requirements for Incorporating a Company in Singapore
Choosing a Singapore business name, submitting the required paperwork, registering your business with ACRA, and opening a bank account are all part of the company registration process in Singapore.
Fortunately, this process of registering a business in Singapore is a breeze as compared to others which is the reason why Singapore is so appealing for locals and foreigners to incorporate their companies here. Here are the requirements to incorporate a company in Singapore.
Selecting a Company Name
The applicant must pick an appropriate company name and electronically submit it using ACRA's BizFile+ system for approval. Once the approval is granted, incorporation can begin.
Define the type of Company
The applicant must specify his or her company's organizational structure and has a variety of company structure options to decide from:
Private Company
Private Company (limited by shares): There can be a maximum of 50 shareholders for this type of company.
Exempt Private Company: This is a type of private company with fewer than 20 shareholders with no shares held directly or indirectly by the company. It is also entirely owned by the government and must be declared by the Minister through a notification in the Gazette.
Public Company
Public Company (limited by shares): There can be more than 20 shareholders and this type of company typically raises capital through share or debenture offerings to the public.
Public Company (limited by guarantees): This type of company is formed generally for the purpose of carrying out non-profit-making activities and usually has members rather than stockholders.
Shareholders
Every company incorporating must have at least 1 shareholder (and capped at 50) depending on the type of company as mentioned above.
The company should also disclose the total amount paid by the shareholders for their shares along with their personal information.
The minimum issued capital is $1, even though there is no minimum paid-up capital requirement.
Directors and Other Important Personnel
The next step is to appoint some key personnel for some daily corporate tasks after the type of company has been decided. Some positions must be created and filled as follows:
Director: A person in charge of managing and running the business on a daily basis. He or she must be at least 18 years old, and a resident of Singapore. (Either a Singapore citizen or foreigner with a valid Employment Pass).
Corporate Secretary: The company must elect a Company Secretary within six months of its incorporation. The person must be a Singaporean citizen who cannot act as a Director at the same time.
Chief Executive Officer (CEO): A person who oversees day-to-day operations, the Company may appoint either a Chief Executive Officer or a Managing Director.
Auditor: Within three months of company incorporation, an auditor needs to be appointed, unless specifically exempted by the Companies Act.
Registered Company Address
The applicant must include a registered company address while submitting the application. This address is not necessarily the location where the business operations are carried out, it should be a legitimate address that the general public may access.
Company Constitution
Applicants need to provide their own draft of their company constitution or by using the Model Constitution (template) provided by ACRA. The document which is legally binding should contain
Company's rules and regulations
Business objectives and attributes
Information about the business operations
Director and other key personnel responsibilities and rights
Decision on the Financial Year
The applicant must also decide on the company's financial year to be either on March 31, June 30, September 30 or December 31 for their corporate filings.
The Process Time Frame
It will take you at least a day to complete your business registration with a Singapore corporate service provider (assuming you have all of the necessary documents ready) and approval of company registration in Singapore typically takes 1 to 3 days. If the government agency needs to do more verification, approval could take a few weeks. Once your registered business name is approved, you have up to 120 days to reserve it and you must incorporate your company in Singapore within that time frame.
The good news is, the simplest and quickest way to complete the entire business registration process in Singapore is to find a top corporate service provider to assist you along with other compliance with ACRA.
Related Content: Top 5 Things to Consider When Registering a Company in Singapore
Things to do after your Singapore Business is Registered
If you've followed all of the steps correctly, you'll be able to start your business in Singapore right away. However, there are a few things you should do in the coming days and weeks.
Open a corporate bank account
Register for Goods and Services Tax (GST)
Apply for licenses you might need to run your business in Singapore, such as employment agencies, F&B, spas, etc.
Do register with Singapore Customs if you're an importer or exporter
Apply for any Singapore work passes and permits for yourself and your foreign employees if applicable
Ensure all letterheads, invoices, marketing collaterals, and other official documents should carry your ACRA registration number
Make sure you're following ACRA's rules and regulations and stay compliant at all times
Most importantly, your corporate service provider can help you with all of the above seamlessly
How to Register a Singapore Business in 3 Simple Steps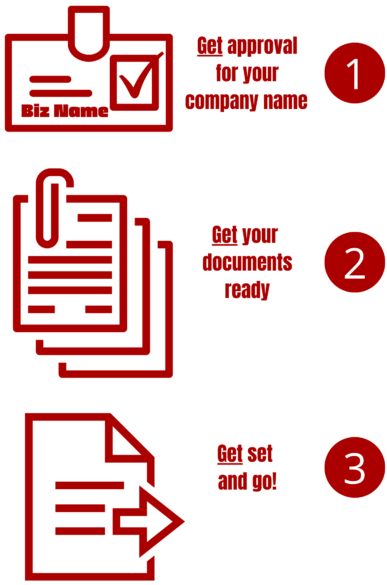 1st Step : Obtain name approval for your Company Registration in Singapore
Unlike most countries, Singapore makes it simple for local and international entrepreneurs to register their new companies easily. Business owners who want to incorporate or register their companies in Singapore require to get their company names approved by the ACRA (Accounting and Corporate Regulatory Authority) first.
This process can be completed online, and if you follow these steps, you may receive approval quickly
The names must not be the same as any existing company or business in Singapore
It must not infringe on any trademarks that are already in use
It must not include any vulgar or filthy words in it
The name of your choice cannot be reserved by another company
If your company name contains words like "bank", "school", "legal" and other regulated keywords, you may need to go through additional verification by the appropriate government agencies.
Approval could take a few weeks if the government agency needs to go through extra scrutiny or vetting
Once your business name is approved, you have up to 120 days to reserve it, after which you must incorporate your company in Singapore within that time frame. Otherwise, the name of the business is made public and others will be able to reserve it.
2nd Step : Prepare documents for the Registration of a Singapore Company
ACRA requires the following documents for the company registration process once your company name has been approved:
Company Constitution: Previously, this was known as the Articles of Association. You can either adopt the standard Singapore constitution template provided or have a consulting firm prepare one and advise you accordingly
Identification and residence address information of shareholders
A Consent to Act as a Director must be signed by each newly appointed director
A Consent Act as Company Secretary must be signed by a newly appointed company secretary.
If you register your Singapore company through a reliable CSP (Corporate Service Provider), you will be required to submit the following additional supporting papers or documents as part of the KYC (Know Your Customer) in due diligence.
3rd Step : Register your Company in Singapore with ACRA
A new company in Singapore can register with ACRA after the name has been approved and the documents are prepared. This process can be completed in an hour or less if done online.
In exceptional cases, some company registrations in Singapore may need to be submitted to other government agencies for additional scrutiny and vetting. It could take a few weeks if ACRA needs additional verification.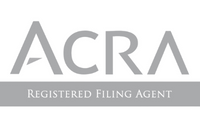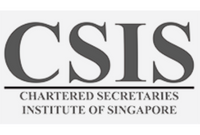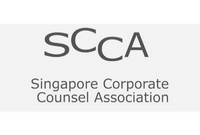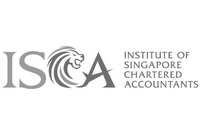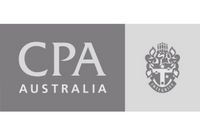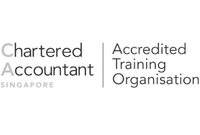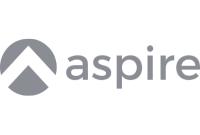 How Corporate Service Providers Help with Company Formation?
It is possible to get your company established by signing up through ACRA alone. However, there are multiple benefits to having a corporate service provider support entrepreneurs to get their businesses established in Singapore.
Save Time And Resources
The process of company registration involves a lot of paperwork. It consumes a lot of resources, including time and man-hours.  Getting the job done is necessary but the time spent could be better used for other purposes like business operation or strategic planning for business goals.
Corporate service providers, on the other hand, focus on this specialization and are dedicated to finishing the job with their hordes of qualified professionals.  You can simply outsource the work to them and wait for their efficient output while you are busy with your business(es).  As a result, your company is able to save a significant amount of time and resources.
Knowledge of Compliance
Regardless of how competent and experienced are your in-house staff, they may find it challenging to keep up with all the regulatory changes.  Having said that, updated resources and help are always available from corporate service providers to assist you.
Cost-Effective and Saves Time
Consider how many experts your organization would need to employ in order to execute all the incorporation matters from A to Z.   Think about the additional expenses and resources you would allocate to your current manpower. Outsourcing to a corporate service provider would be more straightforward and affordable to get your tasks accomplished.
Why Do You Need A Corporate Service Provider?
Corporate services include a broad range of business operations that organizations typically distribute among numerous agents, whether internal or external. As a result, your resources are wasted and your business becomes disjointed, which drains your resources.
Corporate service providers can assist you in putting all of your compliance and legal documentation in one place for easy access by your executives. Corporate services providers offer a unified approach whether you're looking to launch a new business, need assistance with entity management, want your corporate agent in one location, or require legal services.
These companies assist you in simplifying all of your compliance and legal documentation in one place and helping you allocate resources more effectively.

David William Magson, Founder
I have been a customer of ApacTrust's for more than 20 years.  The fact that I have been a client for so long is a tribute to the strength of their service, the helpfulness of their staff, and the speed and accuracy of their response.
ASN International Limited

Excellent CS (Customer Service), impeccable service, and effective communication, those sums up a five-star service from a corporate secretary you might want to work with.
J Resources Global Pte. Ltd.

We would like to express our gratitude for your kind assistance to setting up the family office company.

Michael Timothy, Senior Associate
APacTrust, one of the best secretarial firm that I've worked with so far.
Hiro GlobalTrans Corporation Pte Ltd

Your service is extraordinary. Your guidance and patience was superb to help us to meet all the requirements for Singapore's Authorities.
J Resources Global Pte. Ltd.

We would like to express our gratitude for your kind assistance to setting up the family office company.
How can a Foreigner Register a Company in Singapore?
Yes, the good news is that foreigners can now register a business in Singapore. Thousands of entrepreneurs around the world have already set up various types of businesses and benefitted from many of the city-state's incentives and advantages.
On the other hand, most foreigners may find the procedure of starting a company in Singapore to be too complex to follow. Understanding each and every process can be time-consuming.
If you would like to get a seamless transition in the business registration process, you should contact a corporate service provider like APacTrust to assist you with a complete business registration process as well as other services like nominated director, registered address, etc.
If you would like to know more about foreigners registering for a company in Singapore, be sure to click on the link above.
Related Content: Can A Foreigner Register A Company In Singapore?
Related Content: How To Register Your Existing Foreign Business In Singapore ?
Related Content: Why Do Foreigners Choose To Incorporate Their Businesses In Singapore?
Incorporating a Singapore Company as a Foreign Individual
You can register your business as a foreign business owner by yourself, but it is recommended that you get a reliable corporate service provider in Singapore to assist you to save time. Firstly, you must appoint a Singapore resident as a director to comply with ACRA. As a foreign director, you can hold 100% of corporate shares after you've officially registered your business in Singapore.
You'll need to give the following items to your preferred corporate service provider in Singapore:
A photocopy of your passport
Proof of overseas residence address
Profile of company or business
Registering as an existing Foreign Company in Singapore
You can register your business entity in Singapore as a subsidiary representative office, or bank office to establish a presence of your overseas company here. In addition to the required items mentioned above, you'll need to give the following to your corporate service provider in Singapore:
– A copy of the parent company's certificate of incorporation
– An excerpt from Registrar of Company or Register of Members and Directors
– Memorandum and Articles of Association/ Constitution/ By-Laws
If you want to start a business or incorporate a new company in Singapore, APacTrust will be pleased to guide you throughout the process. If you have any questions about incorporating a Singapore company, hiring company secretaries, getting your accounting in place as well as other compliance matters, feel free to contact us if you need more assistance or information.