Singapore Company Registration
---
[ A complete guide to Incorporating a Singapore Company ]
Singapore has always played a key role as a global hub for businesses especially to companies wanting to expand their presence in Asia using Singapore as a base. In recent times, we have also seen focus being made in the diversified areas identified as high growth and essential, where the business-friendly policies, the political stability, the future-ready infrastructures, and the training and retraining of local workforce to name a few, coming together to create the perfect environment for large MNCs, SMEs, and start-ups alike to take advantage of. We have written a few times on these topics and may like to read them here:
Related Content : Singapore as a Global Hub for Technology and Innovation
Related Content : Why Singapore Remains The TOP Choice for Doing Business
Singapore is increasingly being chosen by investors, business owners, companies, and ventures of all sizes from all over the world to register their businesses here.  They chose Singapore for a good reason due to the global reputation of being the world's most business-friendly country.
Business owners tend to look at the most common type of business entity to set up in Singapore which is a Private Limited Company. Here you will find our most up-to-date guide on how to register a Singapore Company.
Who can Register a Company in Singapore?
Anyone can register a company in Singapore with relative ease if they satisfy the required criteria.  However, foreign entrepreneurs who are interested to incorporate a business in Singapore must engage a registered corporate service provider in order stay in compliance with Accounting and Corporate Regulatory Authority (ACRA).
Registering a Company as a Foreign Individual in Singapore
You can register your business as a foreign business owner all by yourself, but it is recommended that you get a reliable corporate  service provider to assist you to save time. Firstly, you must appoint a local Singapore resident as a director to comply with ACRA.    As a foreign director, you can hold 100% of corporate shares after you've officially registered your business in Singapore.
You'll need to give the following items to your preferred corporate service provider in Singapore :
A photocopy of your passport
Proof of overseas residence address
Profile of company or business
Registering as an existing Foreign Company in Singapore
You can register your business entity as a subsidiary, representative office, or bank office to establish a presence of your overseas company in  Singapore.   In addition to the required items mentioned above, you'll need to give the following to your corporate service provider in Singapore :
A copy of the parent company's certificate of incorporation
An excerpt from Registrar of Company or Register of Members and Directors
Memorandum and Articles of Association/Constitution/By-Laws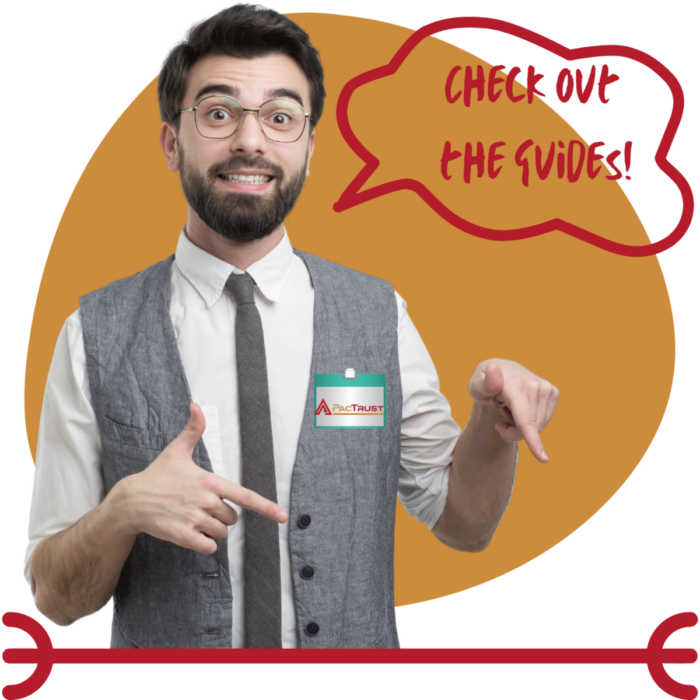 General

The governing authority for Singapore Companies registration in Singapore is ACRA and all companies must comply with the Companies Act.

The Constitution

All Singapore Private Limited Companies must adopt a set of Constitution documents (the Constitution) which is a legal document detailing all the rules and parameters by which the company should be governed. The Constitution Documents refer to the company's Memorandum & Articles of Association (M&AA) and it basically states how the directors should interact with each other and with the shareholders and vice versa. For business owners, having the right support and resources here is important to avoid unnecessary complications and issues arising later while operating the business.

At APacTrust Corporate Services, we have come up with our own version of M&AA which has been improved over time and proven to be detailed and cover all the key and important aspects of corporate governance. This version has been reviewed and accepted by many corporate Lawyers and Financial Institutions. When you set up your company through us, this version of M&AA will be made available and be used for your incorporation of your Singapore Company.

The Proposed Name

This is the first step to consider and for the most part, business owners usually are able to secure their names of choice. All name applications are submitted in English and have to end with "Private Limited" or "Pte. Ltd." There are restrictions on words that are considered offensive or sensitive and also names that are similar to or identical to other existing companies or entities will also be rejected or will need more time to process.

For names of businesses in certain regulated industries such as finance, banks, hospital or Real Estate agent, there may be a need for the name application to be cross-referred to other authorities (Referred Authorities) such as the Monetary Authority of Singapore (MAS), Enterprise Singapore, various ministries of Education, Health, Culture, Community and Youth, Defence, etc. depending on the nature of the names submitted. As such if required, there is a need to factor in additional time for the name application.

We generally advise our clients well in advance and have them provide us with up to 3 names of choice in order of priority so we may assist to secure their name of choice.

The Proposed Principal Activities

During the name application, there is a need to specify the primary and secondary activities of the company's business. ACRA has put together a comprehensive list of Singapore Standard Industrial Classification Code (SSIC) that describes a very wide range of business activities. Even so, the business owner can sometimes find that it can get a bit challenging trying to find a good fit especially during these changing times where technology is driving newer ways of doing businesses, but we are here to assist you to determine the best match.

The Share Capital

The minimum share capital (sometimes referred to as paid-up capital) is S$1. While this is so, we usually will provide the initial advisory on how to set this at a level appropriate for your business and objectives. The shareholder(s) can inject more capital in stages at any time depending on the needs of the business and we can assist with the necessary documentation to adjust this as the business develops and progresses.

The Shareholders

There must be a minimum of 1 shareholder required for the incorporation of a Singapore Company. For a Private Limited Company, the shareholder can be either an individual or a company. The maximum number of shareholders is 50.  There is no restriction on foreigners owning the shares i.e. a Singapore Company can be 100% owned by foreigners.  Bearer shares are not allowed.

The Board of Directors

For a Singapore Private Limited Company incorporation, the minimum number of directors required is 1. In addition, the main criteria here is that there must be at least one director who is "ordinarily resident" in Singapore i.e. a Singapore citizen or resident (Permanent Resident or EP holders) with a Singapore residential address. Once this is met, there are no restrictions on the composition of the board whether the directors are to be appointed locals or foreigners.

For foreign individuals or a foreign corporation who are unable to meet the above criteria of a Resident Director, we do provide nominee director services. Please contact us for a discussion.

All directors to be appointed are required to give their signed consent to act in a prescribed form (Form 45) where the Companies Act requires them to be meet the following criteria:

Is a natural person of sound mind and over 18years of age.
Is not an undischarged bankrupt by a Singapore or a foreign court
Is not an unfit director of an insolvent company
Is not a director of a company that was wound up on grounds of national security or interest
Has not been convicted of any offence involving fraud and dishonesty
Has not been convicted in Singapore of any offence in connection with the formation or management of a corporation
Has not been judged guilty of 3 or more Offences within the last 5 years in relation to the requirements of the Companies Act
Is not subject to a disqualification order under section 34,35,36 of the Limited Liability Partnerships Act

No corporate directorship is allowed. Other relevant information here includes that directors can also be the shareholders.

The Company Secretary

All Singapore Companies must also appoint a qualified Company Secretary. At APacTrust Corporate Services, we are Registered Filing Agents with ACRA and have been doing this for more than 20years. We have a team of service-oriented professionals who are able to assist business owners with this key role to help them manage and comply with all the statutory obligations and the maintenance and update of the company's records such as registers and minute books.

The Registered Address

The registered address is the place where the statutory notices and communications to the company are addressed to and also, more importantly, it is the place where the company's registers and records are kept. The law stipulates that the registered address for a Singapore Incorporated Private Limited Company must be open and accessible to members of the public during ordinary business hours daily with the purpose to allow anyone to reach out to the office if necessary and to allow the serving of legal documents if any. Hence, the registered address is usually an address provided by the Company Secretary and is different from the business/trading address of the company.

APacTrust Corporate Services provides this service as part of our overall package to incorporate Singapore Companies.

Opening a Corporate Bank Account in Singapore

With the setup of a Singapore Private Limited Company, the following step will be for the company to open a corporate bank account in Singapore. For corporate banking options, we do have both local and international banks with which the company can set up an application. All the major banks do require a face-to-face meeting with the directors and account signatories during this process but due to the current situation, some banks are directing customers to submit their applications online. There is also the possibility of setting up business accounts with digital banking platform providers here who are highly competitive and offer great value as compared to traditional banks. Depending on the business activities, the background of the owners, and how the business operates out of Singapore, the banks will ultimately decide whether the account opening will be successful. We can share some of the more recent successful cases with you so that you will be in the know on how you can increase your chances of being successful with the bank account application for your Singapore Private Limited Company.

All You Need For A Singapore Company Registration

Choosing a Singapore business name, submitting the required paperwork, registering your business with ACRA, and opening a bank account are all part of the company registration process in Singapore.  Fortunately, registering a business in Singapore is a breeze as compared to others which is the reason why Singapore is so appealing for locals and foreigners to incorporate their companies here.  Here's what you need to meet the requirements to incorporate a company in Singapore.

It will take you at least a day to complete your business registration with a Singapore corporate service provider (assuming you have all of the necessary documents ready) and approval of company registration in Singapore typically takes 1 to 3 days.  If the government agency needs to do more verification, approval could take a few weeks.  Once your registered business name is approved, you have up to 120 days to reserve it and you must incorporate your company in Singapore within that time frame.

The good news is, the simplest and quickest way to complete the entire business registration process in Singapore is to find a top corporate service provider to assist you along with other compliance with ACRA.

We Take Your Burden,
You Keep The Plate.

Too much on your plate to bring your company to the next level?

Allow us to offload that burden from your shoulders so that you can focus on more on your business.

---

How to Register a Singapore Company in 3 Simple Steps

1st Step : Obtain name approval for your company registration in Singapore

Unlike most countries, Singapore makes it simple for both local and international entrepreneurs to register their new companies easily. Business owners who want to incorporate or register their companies in Singapore require to get their company names approved by the ACRA (Accounting and Corporate Regulatory Authority) first.

This process can be completed online, and if you follow these steps, you may receive approval quickly.

The names must not be the same to any existing company or business in Singapore.

It must not infringe on any trademarks that are already in use.

It must not include any vulgar or filthy words in it.

The name of your choice cannot be reserved by another company.

If your company name contains words like "bank", "school", "legal," and other regulated keywords, you may need to go through additional verification by the appropriate government agencies.

Approval could take a few weeks if the government agency needs to go through extra scrutiny or vetting.

Once your business name is approved, you have up to 120 days to reserve it, after which you must incorporate your company in Singapore within that time frame.  Otherwise, the name of the business is made public and others will be able to reserve it.

2nd Step : Prepare documents for the Registration of a Singapore Company

ACRA requires the following documents for the company registration process once your company name has been approved:

Company Constitution: Previously, this was known as the Articles of Association.  You can either adopt the standard Singapore constitution template provided, or have a consulting firm to prepare one  and advise you accordingly.
Identification and residence address information of shareholders.
A Consent to Act as a Director must be signed by each newly appointed director.
A Consent Act as Company Secretary must be signed by a newly appointed company secretary.

If you register your Singapore company through a reliable CSP (Corporate Service Provider), you will be required to submit the following additional supporting papers or documents as part of the KYC (Know Your Customer) in due diligence.

3rd Step : Register your company in Singapore with ACRA

A new company in Singapore can register with ACRA after the name has been approved and the documents are prepared. This process can be completed in an hour or less if done online.

In exceptional cases, some company registrations in Singapore may need to be submitted to other government agencies for additional scrutiny and vetting.  It could take a few weeks if ACRA  needs additional verification.

Things to do after Your Singapore Company Is Registered

If you've followed all of the steps correctly, you'll be able to start your business in Singapore right away.
However, there are a few things you should do in the coming days and weeks:

Open a corporate bank account.

Register for Goods and Services Tax (GST) 

Apply for licenses you might need to run your business in Singapore, such as employment agencies, F&B, spa, etc.

Do a registration with Singapore Customs if you're an importer or exporter.

Apply for any Singapore work passes and permits for yourself and your foreign employees if applicable. 

Ensure all letterheads, invoices, marketing collaterals and other official documents should carry your ACRA registration number.

Make sure you're following ACRA's rules and regulations and stay compliant at all times. 

Most importantly, your corporate service provider can help you with all of the above seamlessly. 

Your Yearly Battle, Yeah?

You don't have to go through this, alone. Let us remove your battle gear and back you up on this feverish accounting work annually.

How can a Foreigner register a company in Singapore?

Yes, the good news is that foreigners can now register a business in Singapore.  Thousands of entrepreneurs around the world have already set up various types of businesses and benefitted from many of the city-state's incentives and advantages.

On the other hand, most foreigners may find the procedure of starting a company in Singapore to be too complex to follow.  Understanding each and every process can be time consume-timing, therefore you should contact a corporate service provider like APacTrust to assist you with a complete business registration process as well other services like nominated director, registered address, etc,  

Related Content : Registering a business in Singapore for foreigners

If you want to start a business or incorporate a new company in Singapore, APacTrust will be pleased to guide you throughout the process.  If you have any questions about incorporating a Singapore company, hiring company secretaries, getting your accountings in place as well as other compliance matters, feel free to contact us you need more assistance.

Yeap. We keep track ...

Our Corporate Secretary keeps track of all your deadlines, organizes your records, and ensures that your organization stays compliant, all year.