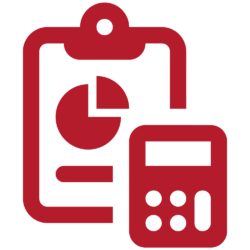 Singapore Accounting Services
---
The Singapore Companies Act and the Income Tax Act both require proper accounting and bookkeeping in Singapore.  Directors must follow proper accounting and bookkeeping to reflect a company's financial status and provide sufficient  justification for its transactions, according to Section 199 of the Singapore Companies Act.  Our qualified accounts professionals and certified accountants in Singapore follow proper filing procedures and maintain statutory accounting standards in the books of accounts. Proper accounting provides detailed and accurate financial information to directors and shareholders, as well as insight into a company's current state of affairs.  At APacTrust, we provide accurate accounting services in Singapore and analytical information on corporate finances to help clients manage their businesses successfully and maintain corporate liquidity.
Suggested Read : Accounting Services in Singapore
Why Do Singapore Businesses Need Outsourced Accounting Services?
The need to maintain proper & accurate accounting records
With well-prepared financial statements to reflect the financial health of your company
With Ageing reports, you can get a great grasp on your company's cash flow
Better grasp on your company's cash flow with ageing reports
To provide ready-made financial statements and reports for the AGM
To get an accurate and timely Annual Filing
Why Are Singapore Companies Outsourcing Their Bookkeeping & Accounting? 
More and more businesses in Singapore are now looking to outsource non-core tasks such as bookkeeping and accountancy.
Appointing qualified & experienced accounting service providers allows them to concentrate on their primary business objectives, such as client satisfaction and profit.
Benefits of Outsourced Accounting Services In Singapore !  
In recent years, more companies in Singapore have chosen to outsource their accounting services after realizing the tremendous benefits that come with outsourcing accounting services.  Some of the advantages include:
Good Business Practice From The Beginning

Many start-ups and small businesses in Singapore are so focused on revenue-generating activities that they overlook accounting and bookkeeping responsibilities, leading to panic as well anxiety when tax deadlines approach.

If you're used to outsourcing these accounting services  from the start in Singapore, it will be much easier to develop and maintain good business habits like keeping accurate records, submitting regulatory compliance on time, having complete control over expenditures, and preventing dishonesty among all employees.

Reliability & Proactiveness

Outsourced accountants in Singapore are generally more proactive than in-house accountants, and they are more efficient for the  organization.  This is due to the fact that an outsourced accounting team often consists of a large number of competent accountants with a high level of compliance and reliability in providing good quality accounting services in Singapore.

Cost Effective

You can save money by outsourcing your accounting needs in Singapore. If you want to have an in-house accounting department, you need to pay salaries and contribute to the Central Provident Fund (CPF).  You will also need to spend money on the infrastructure and set aside an office space for the department. Outsourcing your accounting services in the still the way to go!

Less Likely For Fraud Occurrence

Fraud is a regrettable but all-too-common issue among Small and medium-sized enterprises when in-house accounting is concerned.  In-house accountants may find it easier to modify data to make them appear more advantageous to particular entities, compromising the level of trustworthiness and accountability.
On the other side, when accounting services are outsourced in Singapore, accountants who are not directly involved in the information provided will oversee all reports, reducing the risk of fraud.

Free up Your Time

In general, business owners in Singapore often multitask, which  includes making business decisions.  Outsourcing such tasks like accounting services, frees up time for them to plan, enhance business strategy, gain new customers, compete, and expand their company.

Stress Reduction

You will have to spend time & resources searching, advertising,  interviewing, and recruiting accounting employees.  However, you may have to deal with concerns such as evaluating their performance, providing incentives, promoting them, and  offering other employees' benefits. Much stress could be reduced  by outsourcing the entire accounting process to a reputable accounting service provider in Singapore.


Every firm in Singapore is accountable for upholding its reputation as a financially healthy and trusted company. In this regard, all companies must maintain accurate bookkeeping and accounting records. Maintaining good books will assist businesses in meeting the compliance requirements set forth by regulatory bodies such as ACRA and IRAS. You can outsource your accounting services to us , our competent accountants will assist in dealing with complex tax issues that cannot be resolved internally.

May Our "Force"
Be With You

 APacTrust is still the leading # Force in Singapore Company Registration.

When it comes to complex incorporation process, let #Our work Force  Be With You.

SINGAPORE CORPORATE TAX SERVICES

Corporate Tax

ation In Sing

apore

Singapore has been ranked as one of the world's top tax havens.  It is no surprise that business opportunists are attracted to this country because of its low corporate tax rates and substantial financial incentives provided by the government (IRAS).  Here are some useful resources for learning more about Singapore's corporate taxes.

Corporate Tax Rates In Singapore

Regardless of whether a company is foreign or locally owned, chargeable income is taxed at a flat rate.  The corporate tax rate is currently set at 17%.

Company Tax Exemption Scheme for Newly Incorporated Companies

For each of its first three years of assessment, a newly incorporated company that meets the qualifying criteria  can claim a 75 percent tax exemption on the first S$100,000 of normal chargeable income and a 50 percent tax exemption on the next S$100,000 of normal chargeable assessment (YAs).

Qualifying Conditions For Company Tax Exemption

To be eligible for a tax exemption, newly incorporated companies must meet the following criteria:

Be incorporated in Singapore (other than companies limited by guarantee**)
For the YA, you must be a tax resident of Singapore
During the YA's period, there should be no more than 20 shareholders
Have at least one shareholder beneficially and directly holding at least 10% of the issued ordinary shares of the company

* The company must be residing in Singapore if it controls and manages its business there.

**Beginning in YA 2010, companies limited by guarantee are subject to the same rules as companies limited by shares.

---

Why should you engage APacTrust services to handle your accounting in Singapore?

You can stay on top of the financial information you need to keep your business going forward with us on your side. Our professional team is well-versed in the accounting functions of Singapore. And how much does it cost to outsource your bookkeeping?  A  fraction of the cost of hiring an in-house position for sure ! Here are the reasons why choosing us is the right choice.

We will work with you one-on-one to achieve your accounting requirements
We will review and organize documents in preparation for the development and maintenance of accounts ledgers
We will assist with financial statement drafting for statutory submissions

Making the switch of your Accounting Services to us in Singapore!

Almost all directors of Singapore companies are concerned about the correctness and timeliness of their annual filings because the ACRA holds them accountable.

If you're dissatisfied with your current service provider, switch over to us before it's too late.  Outsource to a reputable and experienced accounts service provider in Singapore.

Switching to APacTrust's accounting services in Singapore is simple, just fill the enquiry form below or contact us via phone or email to let us know your business needs.