How To Find The Best Corporate Secretarial Service In Singapore
---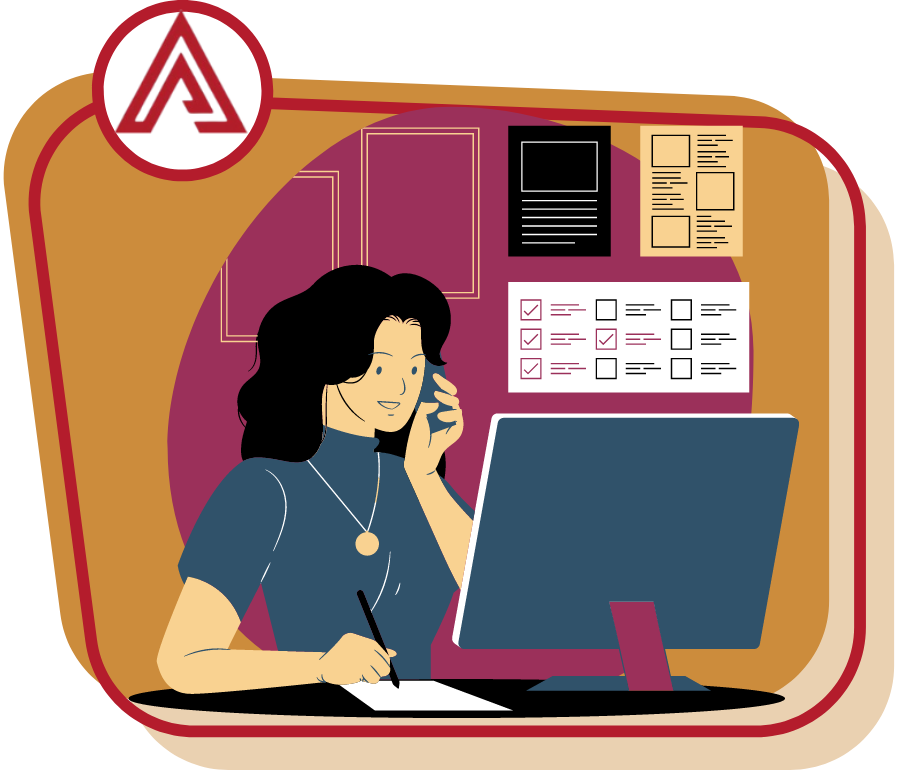 Choosing A Good Corporate Secretarial
Service In Singapore
A good corporate secretarial service provider will always assist companies in complying with all the rules and regulations under the applicable Corporate Laws in Singapore, thus protecting/indemnifying them from the penalties associated with non-compliance.  Apart from that, they should also keep their clients updated with the latest secretarial compliance standards, this is to ensure all the secretarial matters relating to the company are handled both efficiently and effectively.
The Importance of Choosing the Best Company Secretary
The corporate secretary plays a critical role in ensuring that a company complies with legal requirements, manages risks, facilitates effective board management, promotes transparency and accountability, and adheres to good corporate governance practices. Choosing the best corporate secretary is, therefore, crucial for the success of any company. A corporate secretary plays a critical role in ensuring a company's smooth operation and compliance. Here are some reasons why choosing the best corporate secretary is essential:
Legal Compliance: A good and responsible corporate secretary is the always in a position to ensure the company abides by all the regulations and laws of Singapore. The corporate secretary ensures that the company meets all statutory obligations, such as filing annual reports and maintaining accurate records.
Risk Management: The corporate secretary helps identify and manage risks that could impact the company. They ensure that the company's policies and procedures align with best practices and that all stakeholders are aware of potential risks.
Board Management: The corporate secretary is responsible for coordinating board meetings and ensuring they are conducted efficiently and effectively. They also ensure that the board is well-informed and that decisions are made in the company's best interests.
Transparency and Accountability: The corporate secretary assists in ensuring the organization's transparency, responsibility and accountability to its stakeholders. They facilitate communication between the company and its stakeholders and ensure that all information is accurate and up-to-date.
Corporate Governance: The corporate secretary is a key player in ensuring the company adheres to good corporate governance practices. They help establish policies and procedures that promote ethical behaviour and accountability.
Suggested Read:  Singapore Company Secretary And Secretarial Services
Suggested Read: Why should Outsource Company Secretary in Singapore
Suggested Read: Is it necessary to have a Corporate Secretary in Singapore?
Related Content:  Singapore Corporate Secretarial Services
Tips on how to choose the right Corporate Secretary
With so many professional corporate secretarial service providers available in Singapore, finding top-notch company secretarial services might be challenging. With scores of "recommended" company secretarial service providers available on the internet, it can be difficult to identify the quality of their professionalism and separate the good from the not-so-good ones amidst the price war. That said, more than often, clients usually gain the most from the cut-throat competition which allows them to simply switch between different service providers with lesser or no consideration for other attributes.  In fact, there is definitely more than just dollars & cents over offering professional quality services.  This is why we suggest that before you embark on your selection journey, it is important to understand what are the functionalities of company secretarial services, and what to look out for when choosing one.
1.  Price versus Services
Let us begin with the obvious, the cost factor.  One should be aware that price is not the only thing to consider when evaluating the corporate secretary service providers.  It can vary from general compliance, from fulfilling legislative requirements and filing annual returns to meeting compliance of all sorts.
Unfortunately, it is a common marketing tactic for any service provider to advertise their services at an ultra-low price to entice customers, only to see more add-on fees after the consultation.  On the other hand, some corporate secretarial service firms do charge a premium price, but this does not necessarily imply that they will provide all types of essential corporate secretarial services in a good bundle. Therefore, when seeing a company secretarial service vendor, you may want to do yourself a favour by asking the following questions to identify whether the services or package offered are adequate to meet your company's needs:
What basic services are covered?
Are the charges for annual returns included?
Is there a cancellation, transfer, or renewal fee?
Are there any extra costs for updating corporate information?
What is the expected annual increase in charges?
Are there any other statutory fees?
2.  Find a Qualified & Registered Service Provider
When outsourcing a Company Secretarial service provider for your company in Singapore, be sure they are a registered agent and their consultants are professionally credible. Even if you choose an outsourced company secretary provider, you should ensure they are qualified, accredited, and experienced enough to handle your company secretarial roles :
3.  Know your Corporate Secretary
It is important to know who the company secretary is if he or she is appointed to handle compliance in Singapore.  Apart from their qualifications, you may want to make sure the corporate secretary is someone approachable, responsive enough, and readily available when contacted.  Besides that, always consider the following factors if you intend to engage their service:
Are they clear of their roles and responsibilities?
Are they reliable to attend to your needs and resolve them timely?
Do they understand all the local rules and regulations?
Do they constantly keep track of the latest amendments, rules, and regulations?
4.  Availability of Corporate Solutions
As your company grows, outsourcing your non-core functions to a corporate service provider in Singapore can free up your time thus enabling you to focus on your business operations and strategies.  Here, the non-core functions are commonly referred to as financial accounting, tax filings, company payroll, etc.   Of course, having all of these services offered by one-stop corporate service providers in Singapore not only saves you time and money.  Not only does it eliminate the need to search for separate vendors but it assists & manages your non-core business processes with a single point of contact, that's it.
5.  Providing a Dedicated Company Secretary
A dedicated company secretary provides a simple and convenient approach to align your corporate requests and get them processed promptly in an organized manner. Effective communication and efficient work processes are only made possible by having a single point of contact with personalized customer care. This person in charge needs to be familiar with your company's activities, operations, and corporate history in Singapore. This helps to build long-term work relationships and allows your corporate secretary to serve your company as it grows.
6.  Looking for Company Secretarial Services in Singapore?
Look no further than APacTrust if you need to engage a corporate secretary service provider in Singapore.  Seriously, we can't end this blog properly without recommending our corporate services and introducing ourselves. At APacTrust, we make every effort to provide our committed services to ensure that you see the maximum value in working with us.  Be it as a business partner or a corporate client, we are here for you to stay committed for the long haul and not just for tomorrow.
Feel free to reach out to us if you have queries or need any corporate assistance.