Outsourcing Corporate Secretarial Services in Singapore
---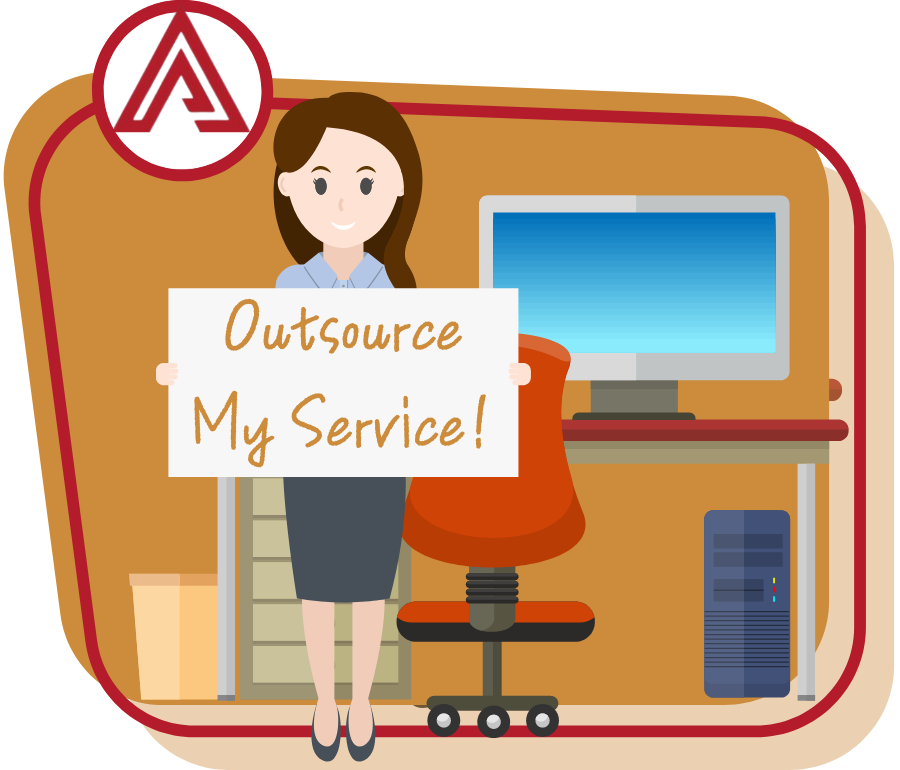 About Outsourcing Corporate Secretarial Services
Singapore is known as one of the easiest places to do business in the world, and businesses from all over the world are setting up companies in Singapore.  Although the norms and laws are business-friendly here, entrepreneurs must understand them thoroughly when setting up their companies in Singapore so as to avoid running into trouble and penalties.  For this reason, they need competent and qualified corporate secretaries to assist them better. However, despite the need and demand for company secretaries, more cost-savvy and time-smart business owners are choosing to outsource their company secretarial services rather than hire a team of in-house corporate secretaries, which translates to saving a significant amount of money for them.
Related Content: Singapore Corporate Secretarial Services
Suggested Read: Finding The Best Corporate Secretarial Service In Singapore 
Is there a need to outsource corporate secretarial services in Singapore?
Of course, the top corporate secretarial service provider in Singapore can help you streamline the entire company registration process from A to Z, assisting you in every stage of your business cycle after the business is incorporated in Singapore.   The most important and tedious part to follow up after incorporating a company in Singapore are, getting to know the local legal regulations and having the know-how to handle the finances as well as the corporate administration. Only competent corporate service providers have the expertise and experience to constantly look for new ways to sort out your accounts properly, thus maximizing the tax benefits for you.
Suggested Read: Is it compulsory or mandatory to have a corporate secretary in Singapore?
Can I act as a company secretary myself and do all the work?
Nope. You cannot act or serve as a company secretary in Singapore if you are a sole director or live outside Singapore.  Even though you may have what it takes to handle a set of corporate secretarial duties on a day-to-day basis, if you are not familiar with the more complex corporate secretarial responsibilities in Singapore, you will find yourself spending a lot of time and effort on tasks that are not part of your main job routine, for example, developing strategies to grow your business.   The good news is, that you can either hire a full-time corporate secretary in Singapore or outsource the position to a third party. The advantage of outsourcing this role over hiring a full-time employee is that you get to lower your overheads and, most importantly, save the hassle of searching for the right person for the job.   Furthermore, most of the company secretary providers in Singapore have their own team of professionals who have acquired a certain level of competence and years of experience that could help their clients do the work more efficiently.
However, there are instances whereby amateur company secretaries commit blunders, such as selecting a year-end date that does not maximize tax advantages which in turn, not benefiting your company.  Similarly, cases like filing paperwork with ACRA (Accounting and Corporate Regulatory Authority) without executing the resolutions with the shareholder(s) or director(s) can also lead to future consequences. The good news is that all these potential issues may not even surface if you choose to outsource to the right corporate service provider to handle your stuff.
Related Content:  About Singapore Company Secretary And Corporate Secretarial Services
Benefits of outsourcing Corporate Secretarial Services in Singapore
Company secretarial services in the past were not seen as something important enough to be considered for outsourcing as compared to other business functions.  Part of the reason could be that most companies thought that they could handle the job all by themselves and some are unwilling to share sensitive financial data and other business information with third parties. However, more and more companies now are in favour of outsourcing corporate secretarial services for the benefits listed below:
They are accurate and consistent.
When these services are outsourced, rest assured that the corporate administration of your company will be handled properly, accurately, and consistently. This is only made possible if you outsource to a team of qualified professionals, who can keep track of records and prevent the organization from being penalized for non-compliance, late document submission, or erroneous filing and reporting.
They are experienced and knowledgeable.
Corporate secretarial service providers with more than 20 years of experience are generally more experienced and knowledgeable in managing more complex corporate administration. Their expertise in handling different kinds of circumstances with different clients gives them an edge over the rest in assisting their clients more efficiently.
They are more reliable and dependable.
Expert pieces of advice and consultations on the know-how to improve your business operations are readily available to you when you choose to outsource to a reliable corporate secretary service provider in Singapore.  Owing to their years of cumulative experience, they tend to have solution(s) for you to meet all your compliant requirements without worrying.
They reduce your risk factors.
Generally, outsourced corporate secretarial service providers in Singapore have a team of qualified professionals that can complete tasks within a given timeframe or stipulated deadlines, which helps to avoid penalties and other financial losses thus cutting down your risks of being penalized.
They free your time.
Free yourself from those complex and time-consuming tasks of getting your company incorporated as well as other compliance stuff.  With the role of corporate secretary outsourced in Singapore, you can now focus on growing your business and offering your product or services to customers effectively.
They keep your business compliant.
The comforting thing is that when corporate secretarial services are outsourced to a service provider, they can help you grasp each and every aspect of the regulatory obligations which you must fulfil when registering and expanding your business. This is why, when outsourcing company secretarial services in Singapore, the engaged Registered Filing Agency must have a thorough understanding of the many corporate laws in this city-state that will assist your company to meet the legal requirements and regulatory obligations in your business practices
Conclusion
For many years, top corporate secretarial service providers like APacTrust, have helped many businesses set up companies in Singapore and regionally.  We have a team of people equipped with the right knowledge and expertise to complete corporate secretarial tasks without a glitch. With our expertise in this field and a proven track record, you can fully rely on us to get things.  Give us a call today and get a free quote.