Is It Compulsory To Have A Corporate Secretary In Singapore?
---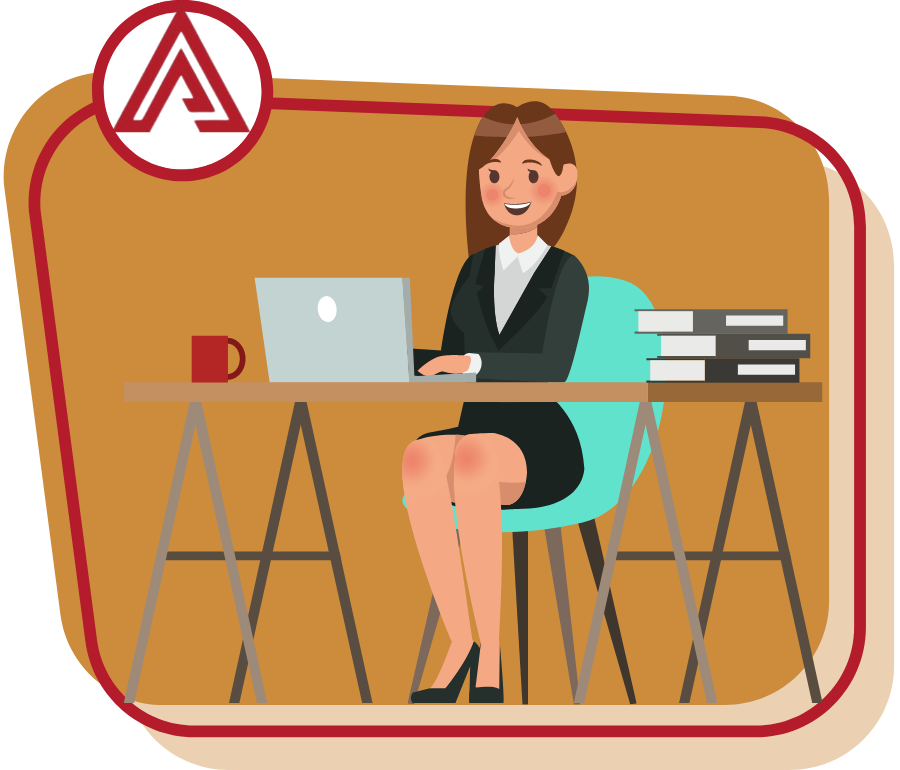 Is Corporate Secretary Necessary In Singapore?
One of the things that may baffle startup entrepreneurs and most business owners is the necessity of hiring a company secretary in order to register a business in Singapore.   According to Singapore Company Law, hiring a corporate secretary is a necessary component after a company is incorporated. That said, many new business owners, especially foreign entrepreneurs, are unfamiliar with the duties and functions of a corporate secretary and often undervalue the need to hire one.
Suggested Read: How To Find The Best Corporate Secretarial Service In Singapore? 
Suggested Read:  Singapore Company Secretary And Secretarial Services
Related Content:  Singapore Corporate Secretarial Services
Is it mandatory to hire a Corporate Secretary in Singapore?
Simply put, yes, it is necessary. As the business expands and the company grows, the majority of directors become busy with their business operations and activities. The main duties of a corporate secretary in Singapore are to ensure that statutory laws are followed, and corporate governance regulations, as well as compliance, are met. For instance, all companies must submit their annual returns and audited financial statements by a stipulated deadline every year. Failure to submit tax filings due to delays, whether intentional or not, will result in penalties. This might be a fatal blow" to some companies, especially startups, who can't afford to have a bad record for the first few years. That said, this is one good reason why the corporate secretary's responsibility comes in handy to ensure the company stays in compliance with the Companies Act at every stage of its business cycle.
Is it true that all Singapore companies need a Corporate Secretary?
The answer to this question is true.  A corporate secretary must be appointed by every company in Singapore after incorporation. The Companies Act of Singapore usually has a list of requirements to guide companies to engage the best corporate secretary in Singapore for the role. However, while some may opt for a full-time corporate secretary, others prefer to outsource this role to handle the corporate secretarial tasks.
Consequences of not getting a corporate secretary in Singapore
The biggest issue that can emerge from not having a corporate secretary is that business owners may not be able to give enough attention to corporate matters, especially when there are changes in the company's structure, such as an increase in shareholders or a change of address, which needs to be notified to the Accounting and Corporate Regulatory Authority (ACRA) as due diligence for the company. In addition to that, there are changes in ACRA rules and regulations from time to time, and it is not possible for entrepreneurs to stay updated all the time.  The following are a few examples if you don't have a good, responsible corporate secretary :
If you want to avoid penalties or possibly a jail term
To avoid this from happening to you, always outsource to a reputable corporate secretarial service provider in Singapore right from the start. They will have a team of professionals who are qualified, experienced, and highly familiar with the Singapore Company Act and government regulations for businesses.
These are some of the common violations and offences that may lead to penalties for companies under the Companies Act, Cap 50, according to the Accounting and Corporate Regulatory Authority (ACRA):
Failing to inform the Registrar of any change of registered office address and office hours.
Failing to notify the company of its interests as a Substantial Shareholder.
Failing to have a registered office address as a company.
Failing to notify the Registrar of changes of directors, managers, and secretaries as well as the auditors.
Failing to submit the Annual Return of the company within one month from the date of holding the AGM (Annual General Meeting).
Failing to publish the official Company's Name as well as the Registration Number.
Failing to register a corporation while operating a business and using improper words like "limited" and Berhad (unregistered entity)
Avoidance of oversight and negligence
Oversight and negligence with "difficult-to-recover-from" consequences are the last things you want to experience, which is why you need to outsource to a reputable corporate service provider that can assist you to prevent the following from happening :
Business resolution was not created for whatever reasons
Let's imagine you requested a business address change but forgot to provide the necessary paperwork to the Accounting and Corporate Regulatory Authority (ACRA). Your resolution, in this case, will be deemed invalid.
Omit a key step to validate a business change
In the event that a new company shareholder is named but you forget to call a general meeting to acknowledge the occasion, the shareholder will be deemed void in court.
Misreported year-end figures
When it comes time to file taxes, inaccurate or incorrect year-end reports could get you into trouble. In addition to that, it may also jeopardize the chances of your company enjoying the most out of the tax benefits.
Non-compliance and violations
The critical aspects of company law should be advised to business directors and shareholders by a responsible company secretary. Without this key person, any critical business decisions that fail in compliance may be deemed unlawful and lead to penalties too.
Poor maintenance and management of records
Any company or organisation could suffer from poorly maintained, mismanaged records. Without a dedicated secretary, handling and keeping statutory records properly may somehow cause confusion among the members as well as disruption to the business cycles and activities.
Outsource a Singapore Corporate Secretary instead of hiring one
Instead of focusing on corporate compliance, putting your energies on your business(es) is more productive. We do recognize that managing and handling corporate matters may be a burden, especially if you are unfamiliar with all the compliance requirements, and taking on this complex task by yourself can be time-consuming and daunting.  Fortunately, this could be outsourced to save you time and money as we understand that hiring a perm staff just for this role may cost more.  At APacTrust, we are committed to offering professional and reasonably priced corporate secretarial services to small and medium-sized businesses in Singapore.  Contact us to book a free consultation with one of our qualified professionals.