Singapore Company Secretary & Secretarial Services
---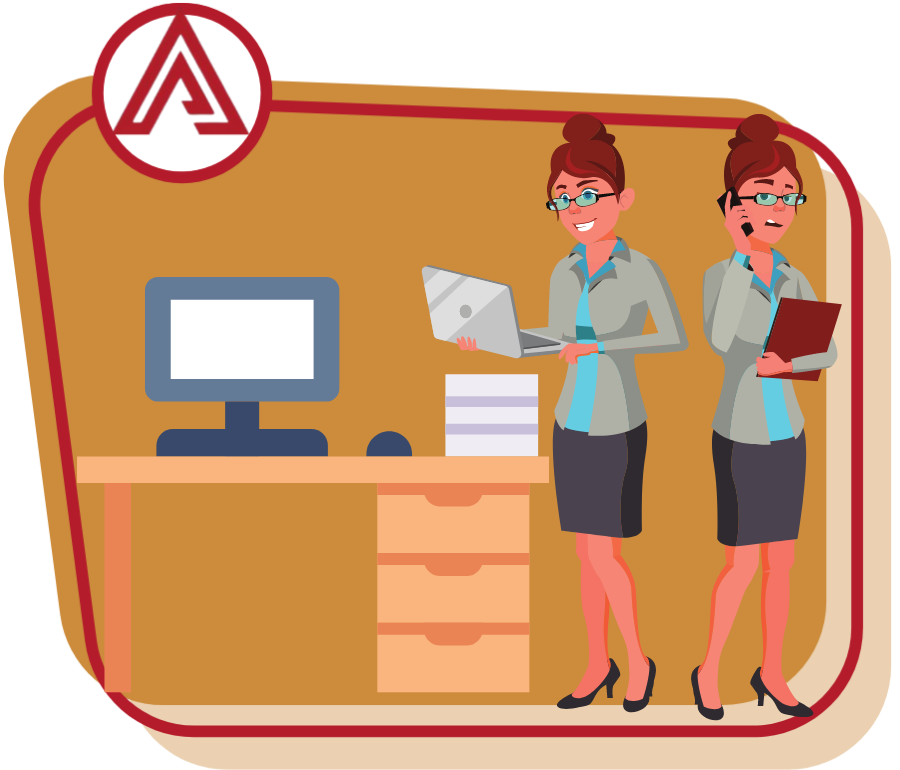 About Singapore Company Secretary
Local companies in Singapore must view company secretarial services as an investment, not a cost, as Singapore regulations change and become more complex over time.  The Accounting and Corporate Regulatory Authority ("ACRA") issues roughly 10,000 summonses each year to companies and their directors who are in violation of the Companies Act's statutory requirements.    The most common reason for non-compliance is the lack of understanding and awareness of emphasizing the critical role played by a company secretary in keeping the company, directors, shareholders, and auditors fully informed of statutory requirements.
Company Secretaries or Corporate Secretaries in Singapore (also known as officers of a company) assist in the administration of a company and ensure that directors and shareholders are informed of statutory responsibilities such as the annual filing of audited financial statements, accounts and the holding of annual general meetings ("AGM").  The requirements for becoming a Company Secretary or Corporate Secretary in Singapore for a private limited company in Singapore are not stringent, and any Singapore resident (i.e. Singapore citizen, permanent resident, or someone with an employment pass) over the age of 18 can take on this position.
Unfortunately, this results in a "knowledge gap," since unqualified corporate secretaries in Singapore may struggle to keep the directors, shareholders, and auditors updated on statutory obligations and deadlines.  Furthermore, there is no minimum limit on the number of organizations a Corporate Secretary in Singapore can work for; as a result, the Corporate Secretary's degree of commitment and responsiveness may be compromised.
In fact, being a Corporate Secretary or a Company Secretary of a public company in Singapore has considerably more requirements, since the Corporate Secretary in Singapore must be trained and qualified as a lawyer, an accountant, or a member of the Singapore Association of the Institute of Chartered Secretaries and Administrators ("SAICSA").   While these qualifications only apply to a Corporate Secretary of a public company, ACRA may also require a private limited company to appoint a professionally qualified Corporate Secretary if the firm is found to be consistently in violation of the law.
This article will briefly cover the responsibilities of a Company Secretary as a corporate professional, as well as the significance of the Secretary's function in a company.
Who is the Singapore Company Secretary?
In Singapore, the company's compliance officer is the Company Secretary.  The Chairman and the Board of Directors rely on the Company Secretary to advise them on their legal obligations, corporate governance requirements, holding legally mandated meetings, and listing the rules of compliance in a timely and appropriate manner.
What are the duties of a Singapore Company Secretary?
The Company Secretary has certain responsibilities under Singaporean legislation.
The essential responsibilities of a Company Secretary in Singapore, including administrative and statutory duties, are listed below :
Ensure compliance with the Companies Act's statutory requirements as well as the company's Memorandum and Articles of Association ("M&AA").
Keep the company's registers and minute books up to date.
Organize, record, and prepare minutes of directors and shareholder meetings.
Ensure the safe custody and proper use of the company seal if needed.
Communicate any relevant changes in statutory legislation to the company and its directors.
Act as an intermediary between the company and the relevant authority of Singapore such as ACRA, the Stock Exchange, and the Inland Revenue Authority of Singapore.
Keep the company and its directors informed about the deadlines for filing annual returns and any additional returns with ACRA.
Other responsibilities and duties may be added to the work of a Company Secretary in Singapore depending on the type of employment contract that he or she has with the Company.  Moreover, the Company Secretary's roles & responsibilities are determined by his or her professional qualifications and relevant experience.  A Company Secretary with an accounting skill set, for example, may be responsible for the company's corporate finance and internal audit.  The Company Secretary, if legally trained in Singapore, can also assist the company in contract drafting as well as litigation concerns.
Is it mandatory to have a Company Secretary in Singapore?
Yes, according to the Singapore Companies Act, every company incorporated in Singapore must appoint a company secretary within six months of its incorporation.  Another thing to bear in mind is that the post of company secretary in Singapore should not be left unfilled for more than 6 months.
Why do you need to outsource company secretarial services in Singapore?
Outsourced company secretaries are generally well-versed in the law and the ACRA's statutory requirements.
Outsourcing this service and entrusting all of these obligations to a professional corporate service like us might benefit you in the following ways:
Meet all of your company's legal obligations on schedule.
Make the most of your time. Free up your time for all other matters.
Focus on your main task, which is running your company as well as strategizing your business
Also Read: Singapore Corporate Secretarial Services
Can I become a company secretary?
You cannot act as a corporate secretary if you are the sole director of your company, even if you have the relevant experience and qualifications. However, if your company in Singapore has more than one director, you can be the company secretary.
Can my company secretary assist me in opening a corporate bank account?
Yes, a corporate bank account can be opened with the help of the company secretary.  The majority of documentation required by banks to open a corporate account must be certified true copies, which may only be certified by the company secretary or one of the company's directors.  Some banks may need the company secretary to co-sign documents if you are the sole director of your company.
Is it possible for my company secretary to provide a registered address?
Yes, irrespective of whether you living in Singapore or not, you can use the company secretary provider's address as your registered office address. This is a great option to save rent as well as to ensure all your important letters are read and the necessary actions are taken on time.
Can my company secretary in Singapore act as a nominee director?
Yes, the majority of corporate service providers offering company secretary services also provide nominee director services.   If you're a foreigner looking to incorporate a company in Singapore, you need to nominate an ordinary resident director. A nominee director must be a Singaporean citizen, permanent resident, or holder of a valid work permit in Singapore.
Can my company secretary in Singapore act as a nominee shareholder?
Yes, if you need confidentiality for other reasons, the company secretarial service provider in Singapore can provide you with a nominee shareholder service. Only 100% foreign-owned companies are allowed in Singapore, there are no particular requirements regarding the shareholder's nationality.
Conclusion
The above clearly illustrates that the company secretary is one of the most essential must-have appointments for a newly-incorporated company in Singapore.  As a result, it is often recommended that foreign companies should engage a professional corporate secretarial service provider to act as their company secretary in Singapore. Please do not hesitate to contact us if you have any additional queries about our corporate secretarial services. We will respond as soon as possible to your inquiry.