Choosing The Best Accounting Service Provider In Singapore
---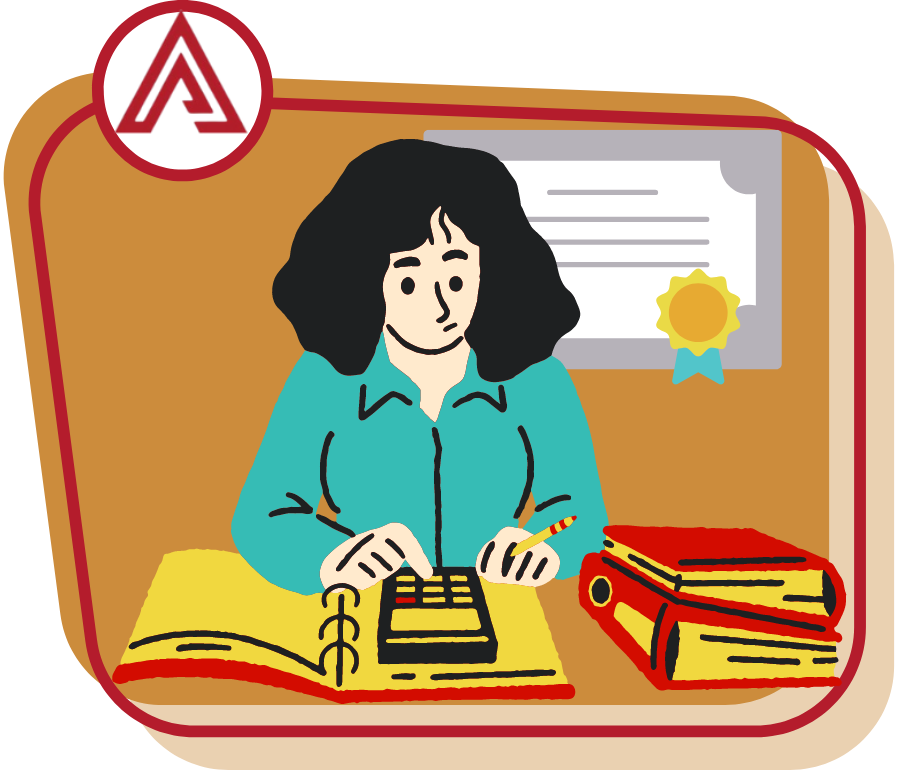 Finding The Best Accounting Services In Singapore
In Singapore, choosing the right accounting service provider to help you stay compliant with the law is comparable to finding a reliable business partner, and it is not easy.
A top-notch accounting service company is just as good as one of the reliable teams of your company that you can count on. A team that has the ability to produce accurate work and yet is prompt enough to meet (your) deadlines. Having that said, one should always be cautious and selective when outsourcing an accounting service agency in Singapore, especially if you're seeking more efficient ways to keep track of all your company's revenues and expenses.
Suggested Reading: An Overview Of Singapore Accounting Services
Suggested Reading: Why More Companies Are Outsourcing Accounting Services
Related Content: Accounting & Tax Services
The Importance of Choosing the Right Accounting Service Provider in Singapore
Given Singapore's reputation of being a very business-friendly destination for business, the country also has a renowned position as the global accounting hub where many entrepreneurs (both local and overseas) have the confidence to set up their businesses in the city-state.
In Singapore, there is also currently an ongoing demand for outsourced accounting service providers for many local set-up businesses from overseas and within the country itself. Having said that, engaging the services of reputable and reliable accounting service firms is important for all kinds of businesses if they want to see growth in numbers with great clarity.
So, Does Your Business Need Outsourced Accounting Services?
Every company needs an accountant, full stop. Surely and truly, you need a qualified professional to look at your books, even if they are not public. Ask any successful business owner, and chances are they will gladly tell you that a competent account team is part of the cornerstone of their company. The simple fact is that they rely a lot on good accounting services, and there is definitely no second truth to that. Responsible accountants, whether outsourced or not, are involved in every aspect of the business, including its core responsibilities of bookkeeping, payments, and audits, as well as tax preparation and advisory services as well.
In fact, a lot of young companies and startups today prefer to have their finances managed by outsourced accounting service firms rather than hiring full-time accountants for various economic reasons.
In the early phases of their business, young startups often prioritize the control of operating costs in order to keep going and stay competitive with their established counterparts. With outsourced accounting services, young businesses can have equal access to good accountants to run their books and do the finances.
Here are some important pointers to bear in mind when you are searching for the finest accounting service provider in Singapore:
1.  Are They Licensed To Do The Job?
The most crucial factor to look for before getting an outsourced accounting service provider in Singapore is to check whether they are licensed to provide such services. According to the Accountants Act, all accounting service providers in Singapore must first register with ACRA (Accounting and Corporate Regulatory Authority), which oversees and regulates corporate service providers, public accountants, financial reporting, business registration, as well as financial reporting. On the other hand, ISCA in Singapore keeps an eye on the accountants' level of proficiency and professionalism so that you can entrust your accounting tasks to them.
2.  How About The Proximity?
It's important to take into account the location of the accounting service provider's location because there may be occasions you might need their services in physical presence, either in your office or theirs. Therefore, it is recommended that the accounting service company should be at the heart of the CBD area or preferably the MRT station.
3.  Do They Have The Experience?
If you are looking for tip-top accounting services for the long term, then it is important to know how much cumulative experience your service provider has. Experience can be roughly gauged by the number of years of their business existence and by the size of their customer base. Additionally, the accounting service firm you engage in must have the required experience in preparing tax returns and financial statements promptly, better still, if the accounting service agency has experience working with businesses in industries similar or comparable to yours. With that, you will have an added advantage because they will be familiar with the (specific) requirements of your company.
4.  Do They Have That Expertise And Knowledge?
To ensure that you are getting reliable and professional accounting services in Singapore, it is crucial to take into account the knowledge and expertise of the corporate service provider. Leveraging on that, you will be assured of better clarity of your company's financial health, and it will also help reduce future cost overruns and uncollectible receivables.
5.  Can You Address Your Concerns With Them?
If you have any specific concerns with the company's accounting and taxation issues, you should have the leeway to speak with them directly to address them immediately. With that, you will gain a better grasp of the services the provider offers and how their expertise may benefit you. In a similar manner, you may also take advantage of this opportunity to talk about your objectives so that they can come up with a concrete plan to help you manage your finances and accomplish your goals.
6.  What About Their Flexibility And Availability?
It is common that most countries regularly change their tax policies to drive growth as well as to reduce inequalities, and so is Singapore too. For this reason, it is essential to check that the accounting service provider does exercise flexibility to keep up with these changes before engaging them.  Given the importance of accounting services in Singapore, it is also good to look into their staff availability; you can count on them, and they can be contacted at any time of the work week.
7.  Do They Add Value Too?
A good accounting service provider, at times, does serve as a business advisor with the ability to conduct analysis and evaluations based on the financial reports generated so that you can truly rely on them when making other critical business decisions. At times, these accounting service agencies can also assist in assessing the viability of your future business plans with some projections of gains and losses. This will be extremely helpful and comes in handy for entrepreneurs who have some strategic ideas for their business ambitions.
Conclusion
In a nutshell, if you decide to outsource accounting services in Singapore, you should take note of the tips listed above to ensure that you pick an account service provider that can efficiently handle the financial, accounting and taxes processes for your company.
At APacTrust, we offer a wide range of accounting services to assist with your tax-related matters as well as other corporate services in Singapore.  Contact us today to get a free quote.